Tennei-ji Temple | The heart of the Ii family. The exquisite beauty of the 500 Arhats spreads beyond the door.
天寧寺 | 井伊家の心の拠り所。扉を開けた先に広がる、得も言われぬ五百羅漢の絶佳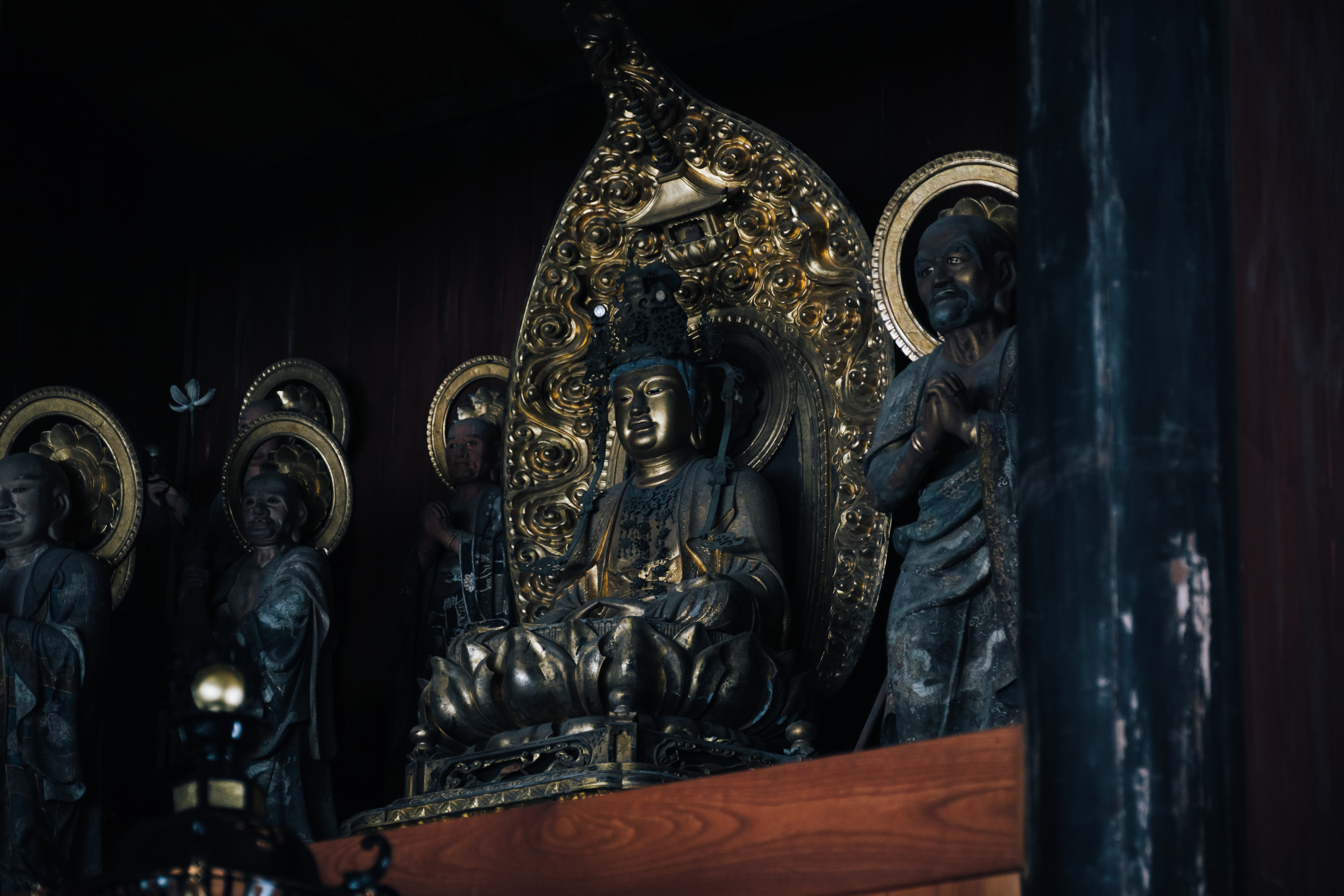 A temple of the Soto sect that stands on a small hill overlooking the castle town. In 1819, Ii Naonaka accused and punished Wakatake, who was his lodger, for his misconduct. After that, he found out that his opponent was his son, admitted his fault, and built it to mourn Wakatake and his first grandson.
城下町を一望することのできる小高い丘の上に建つ、曹洞宗の寺院。1819年、井伊直中は腰元であった若竹の不義をとがめ罰した。その後相手が自分の息子とわかり、自分の過失を認め、若竹と初孫の菩提を弔うために創建した。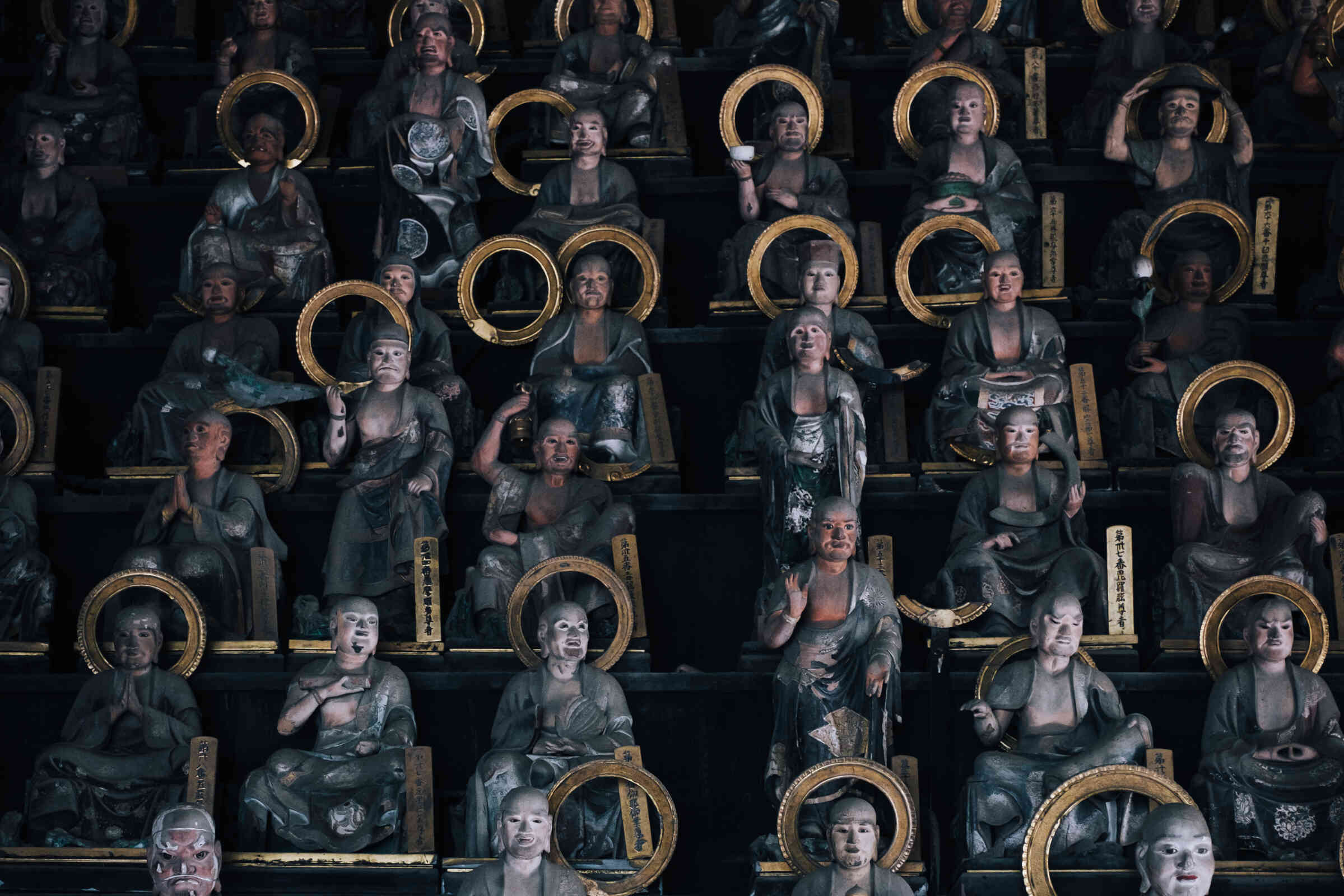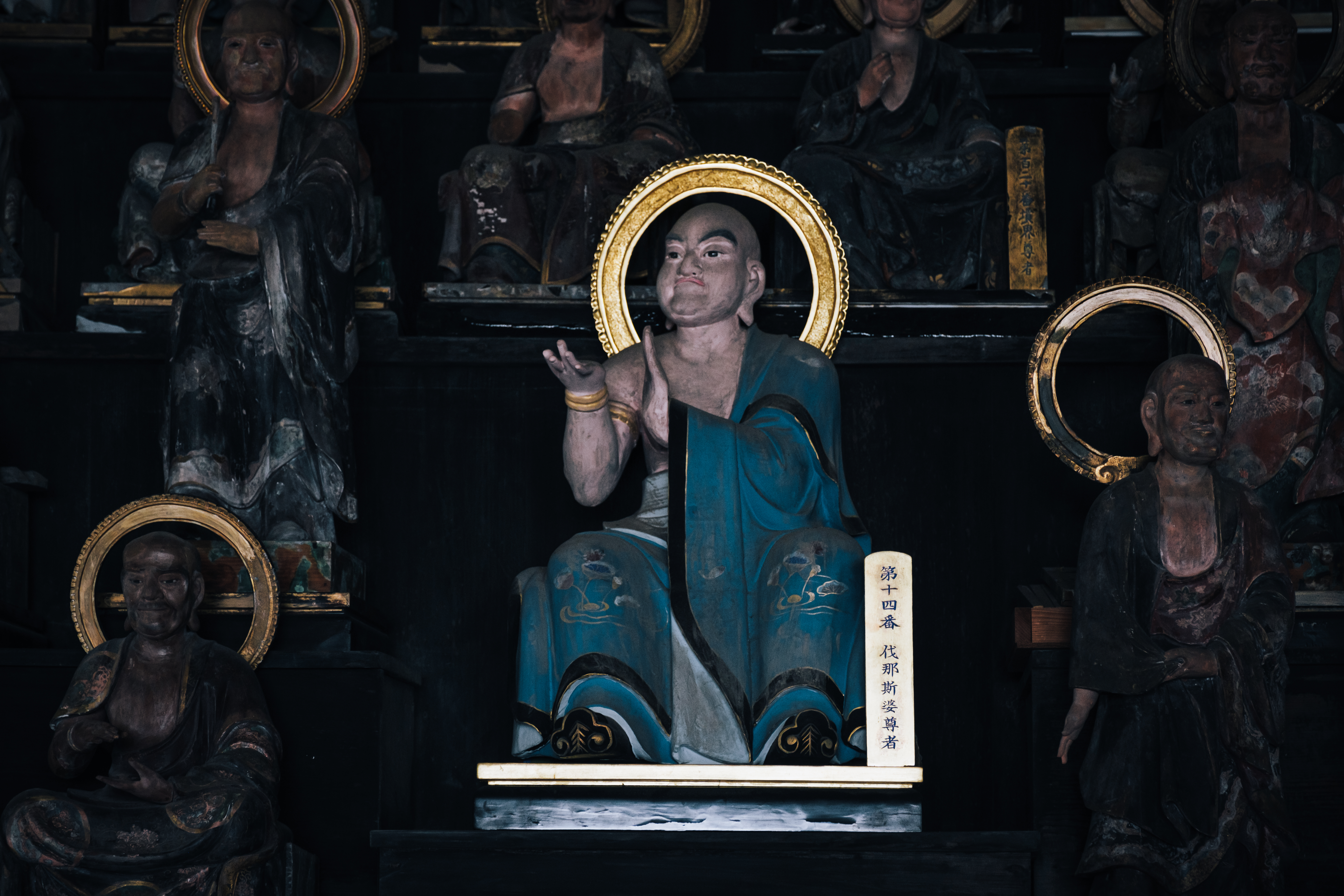 Along with the temple, Naonaka commissioned Choun Komai, a master craftsman in Kyoto, to create 500 wooden arhats. The countless arhat statues that jump into the moment you open the door of the Rakan Hall are truly a masterpiece. It is said that if you want to meet your deceased parents, children, or loved ones, you should hide in the Rakan Hall.
直中が、寺院とともに京都の名工・駒井朝運に依頼制作した木造五百羅漢。羅漢堂の扉を開けた瞬間に飛び込んでくる無数の羅漢像は、正に圧巻。「亡き親、子供、いとしい人に会いたくば、五百羅漢にこもれ」と言われるほど、必ず自分の探し求める人の顔があると伝わる。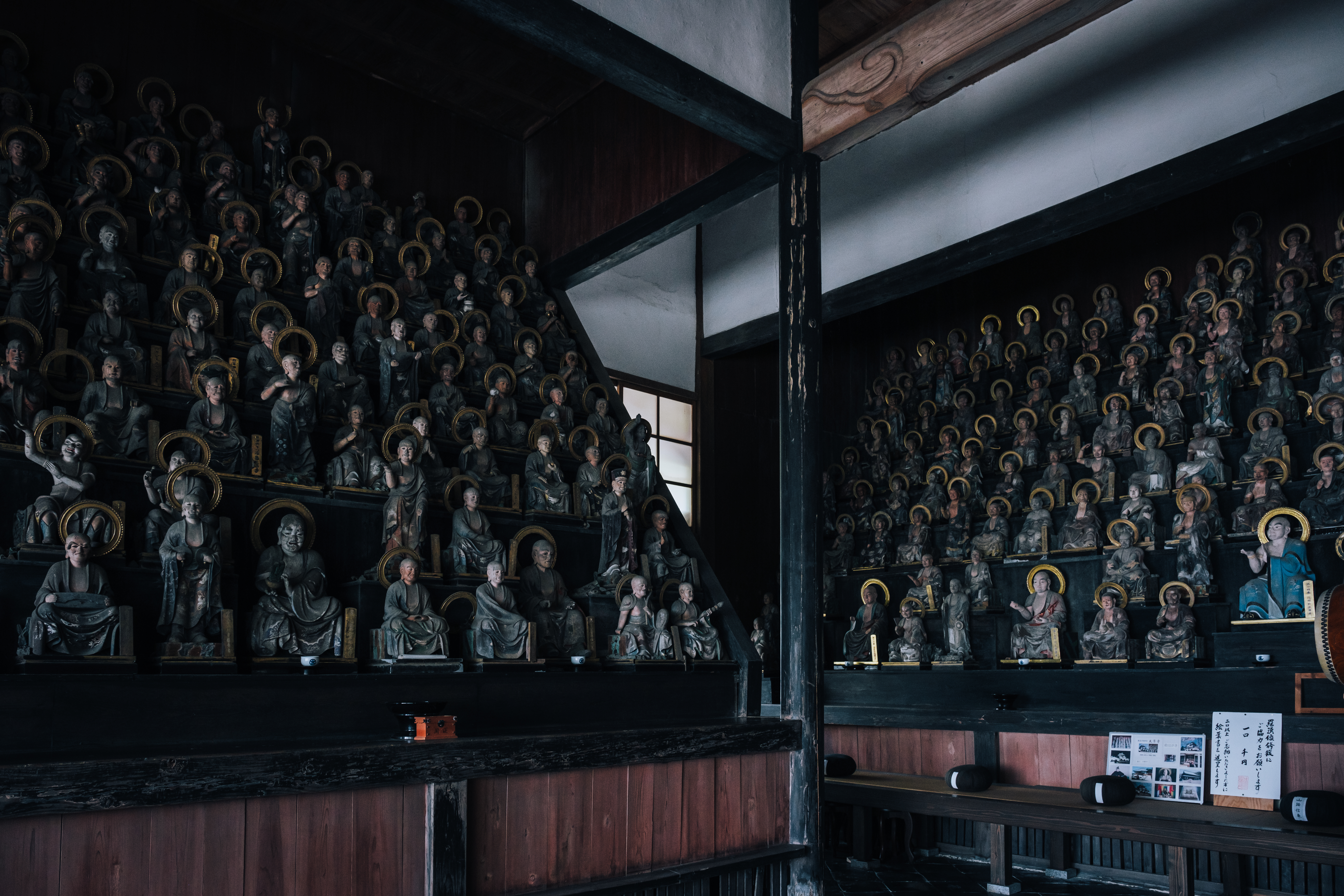 After that, it became a private place for the Ii family to visit when they were in doubt and face themselves. Is it like a confession room in Christianity? It felt like the air was oozing with sad thoughts.
その後、心の迷いがある時に訪れて自分と向き合う、井伊家の私的な場となっていった。キリスト教でいう懺悔室のようなものであろうか。どこか切ない思いが滲む空気が漂っていた。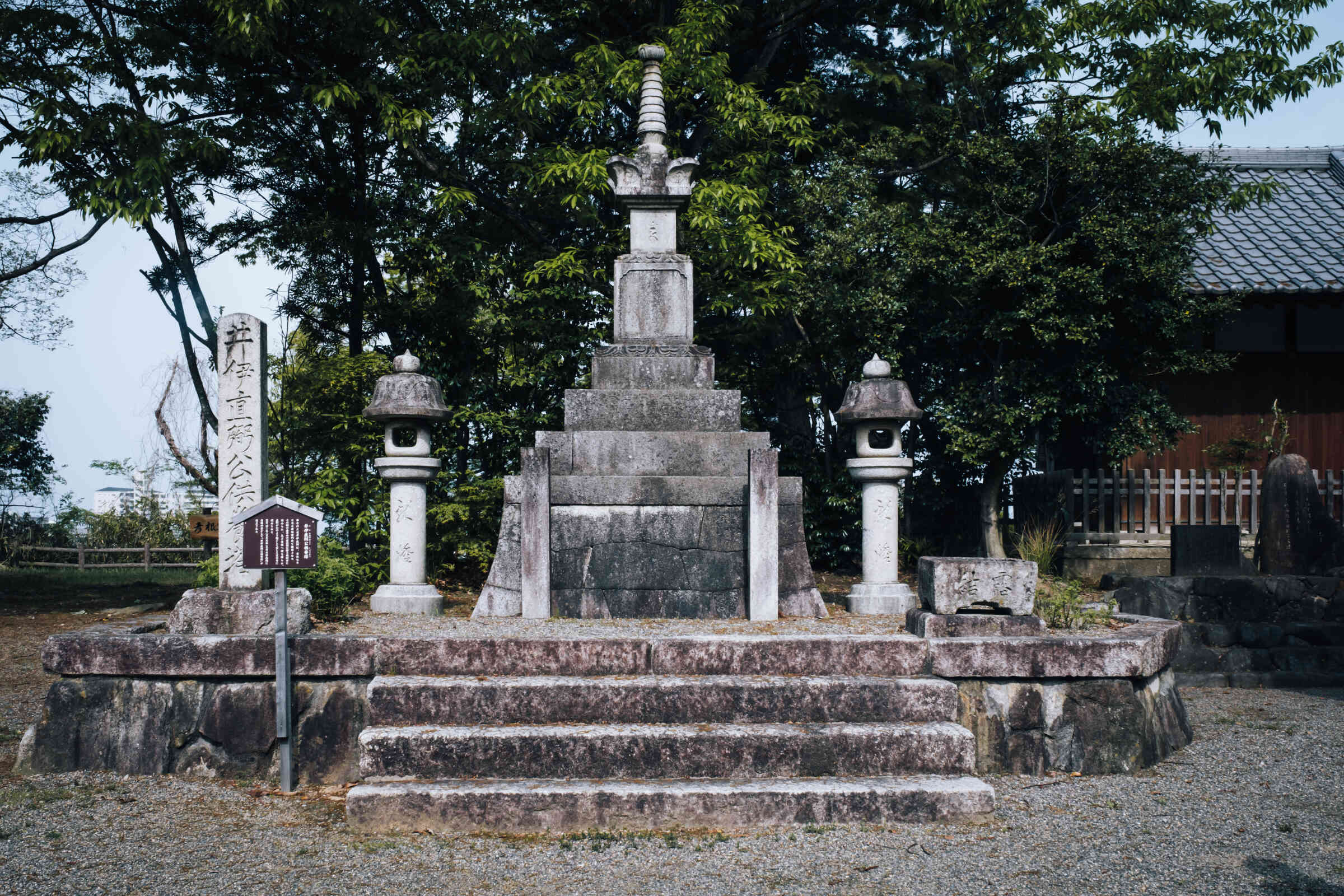 There are various stone monuments in the precincts. One of them is the memorial tower for Naosuke Ii. After he died in the 'Sakuradamongai Incident,' his blood-stained relics were quickly brought back to Hikone and buried in this Tennei-ji Temple, which Naosuke loved as his heartfelt home.
境内には様々な石碑が建つ。そのうちの1つは、井伊直弼公供養塔。「桜田門外の変」で亡くなった後、血染めになった遺品は急ぎ彦根へ持ち帰られ、直弼が心のより処として愛したこの天寧寺に埋められた。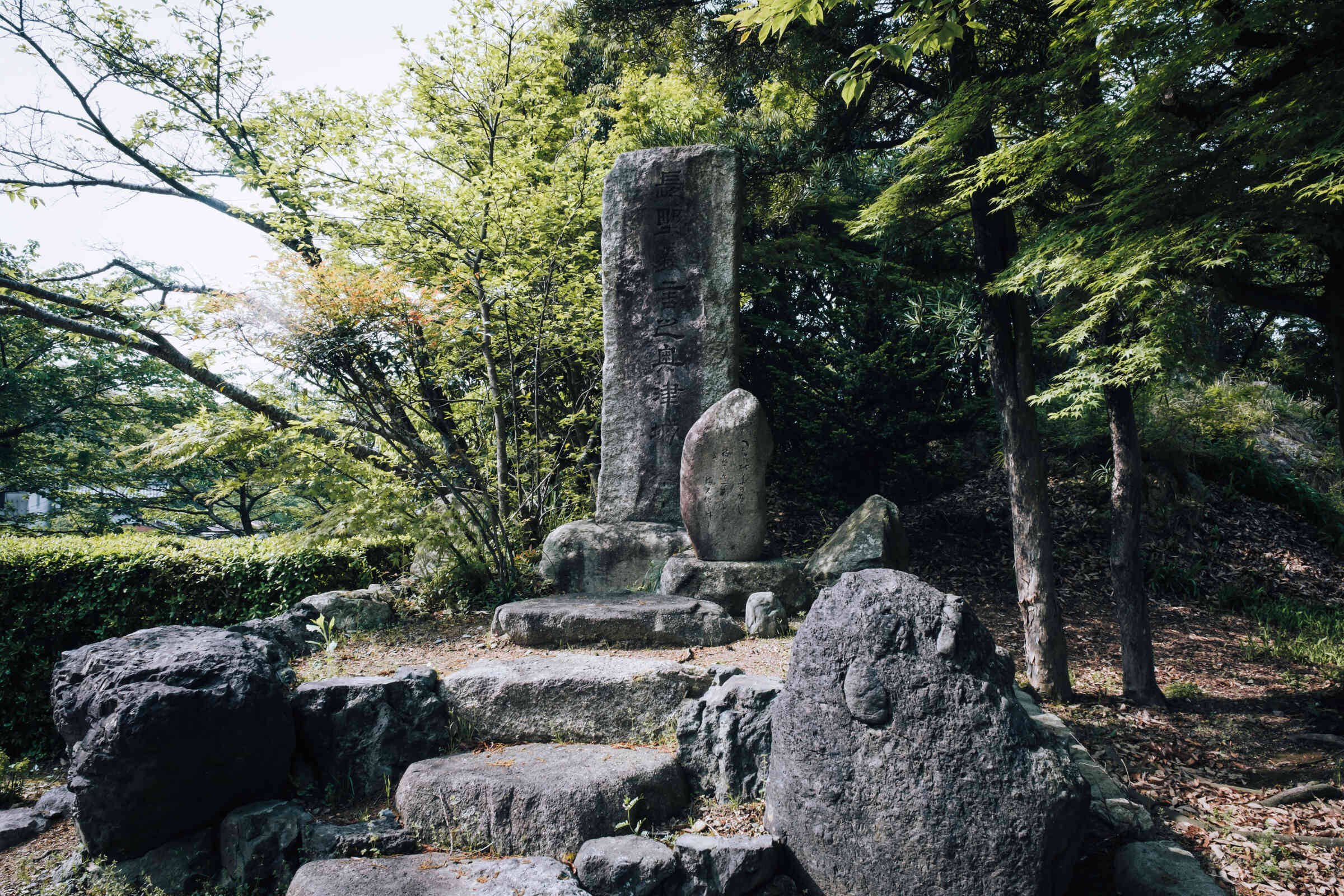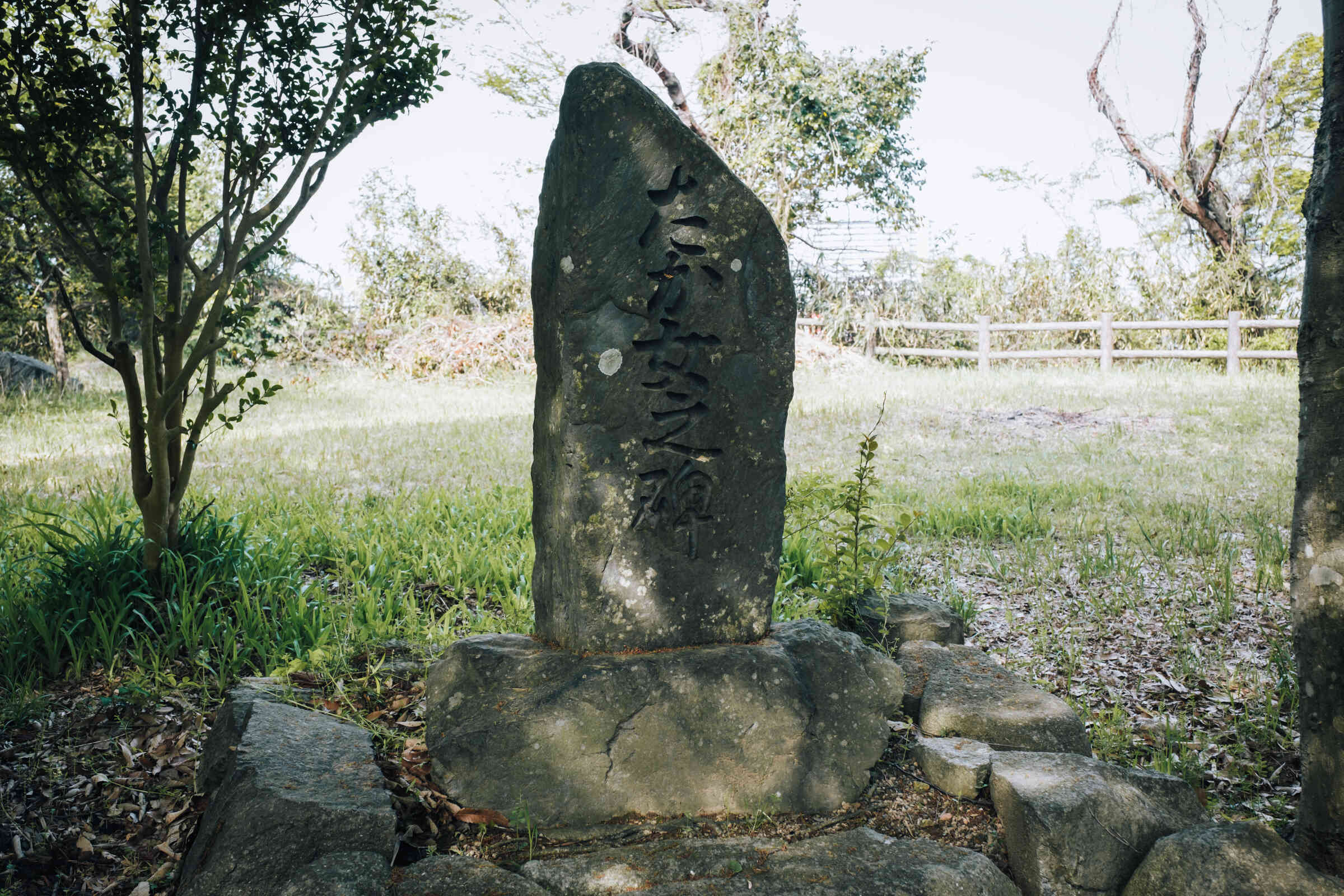 You can also see stone monuments of important historical figures familiar to the people of Hikone. The tomb of Shuzen Nagano, a scholar of Japanese classical literature and a poet, who played an active role as the sword of Tairo Naosuke Ii. And there is a stone monument of Taka Murayama, a talented woman who supported the Tairo with Shuzen.
彦根の人々にとっては馴染み深い、歴史上の重要人物の石碑も見ることができる。大老井伊直弼の懐刀として活躍した、国学者でもあり歌人でもある長野主膳義言の墓。そして主膳とともに大老を支えた才女、村山たかの石碑だ。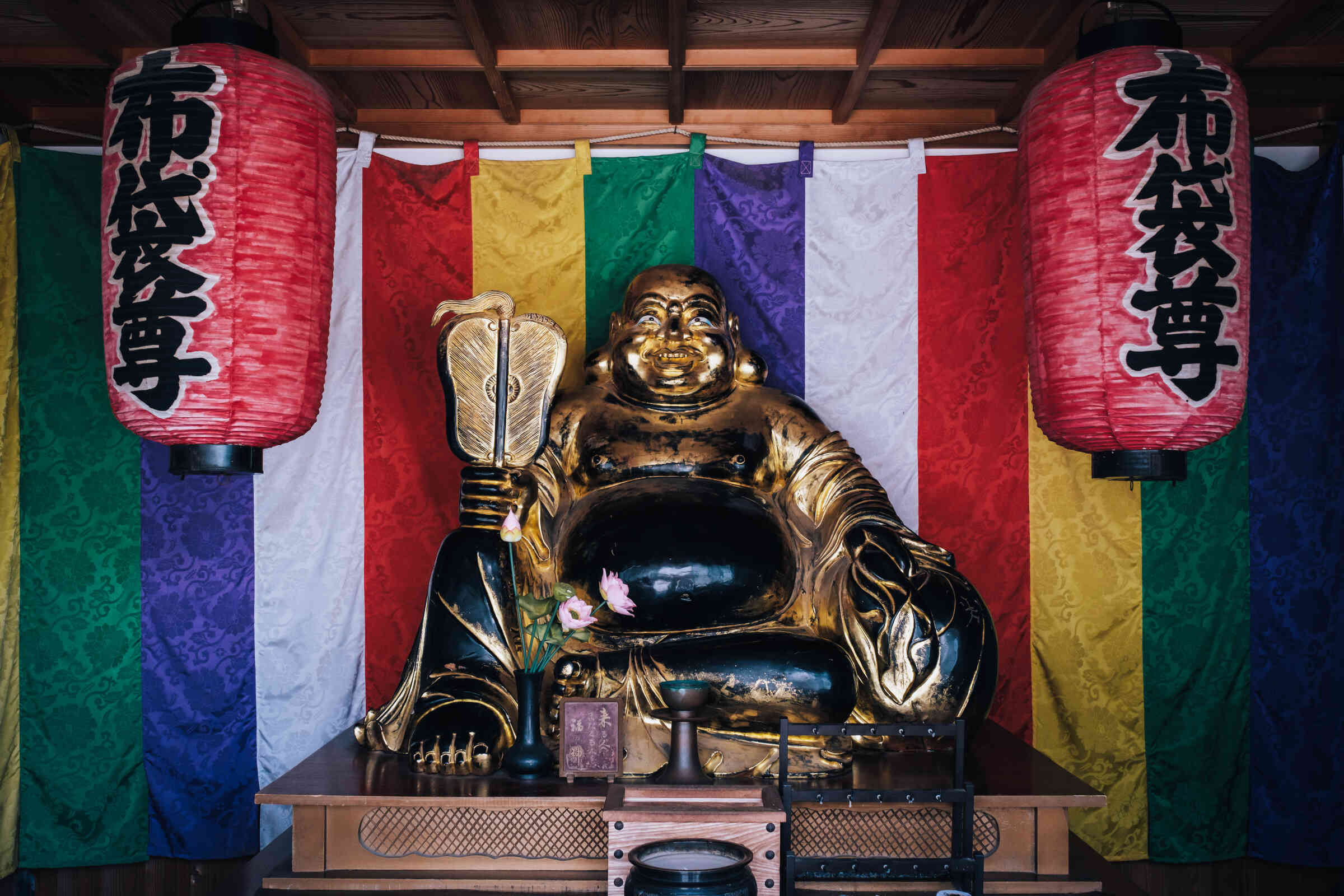 Hoteison, one of the Seven Lucky Gods of Omi, is enshrined behind the Rakan-do Hall. With a height of 1.2 meters and a weight of 300 kilograms, it is said to be the largest wooden Hoteison in Japan, and many people visit to seek its blessings.
この寺で人気を博すのは、羅漢堂の裏手に祀られる近江七福神の布袋尊。高さ1.2メートル、重さ300キロという、日本一の大きさを誇る木造の布袋尊と言うことで、その御利益を求めて多くの人が訪れる。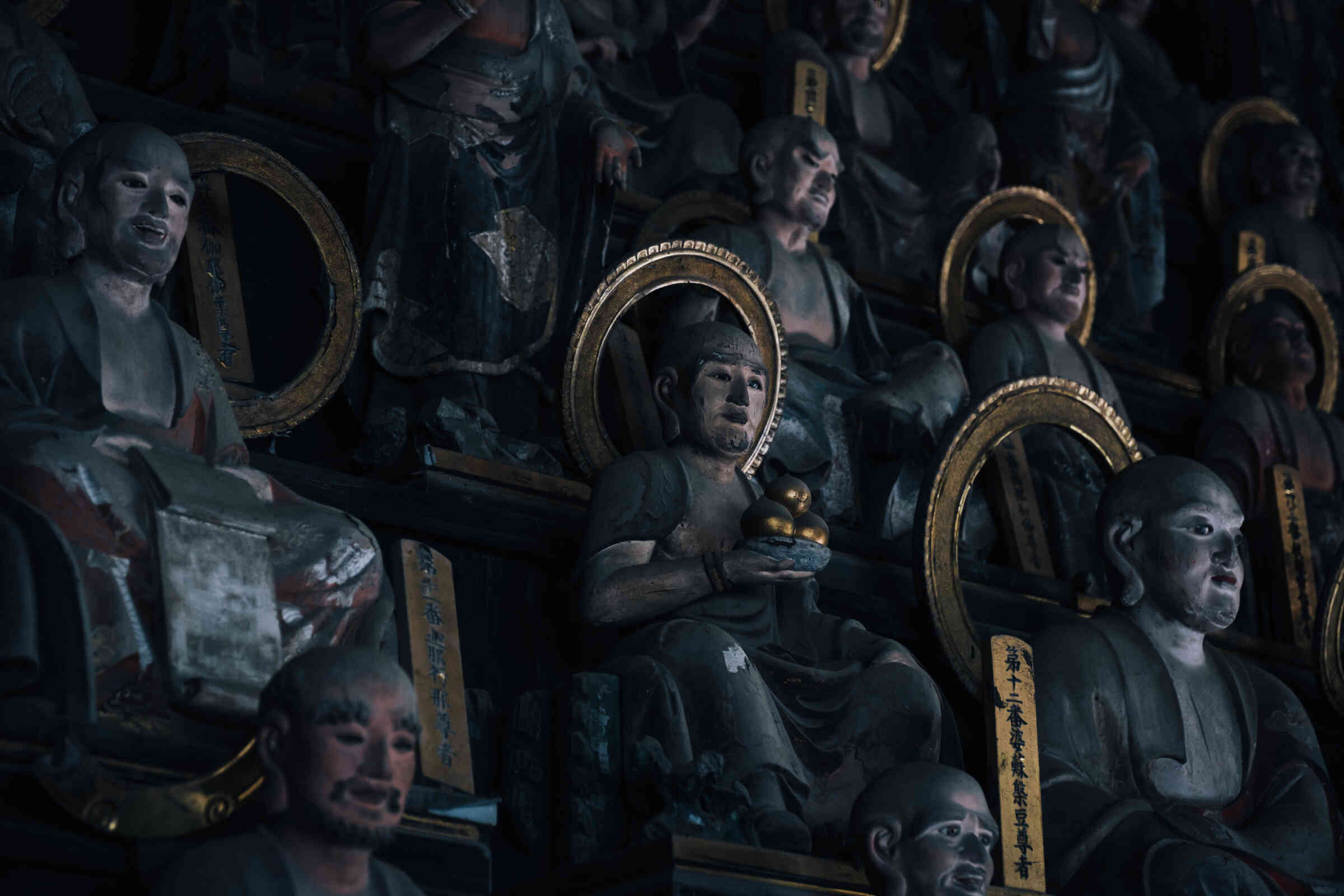 A temple filled with sorrow that has been the heart of the Ii family for generations. It is also a place where you can get a glimpse of the history of the Omi people who have been close to the Ii family.
井伊家が代々心の拠り所としてきた、どこか愁いをたたえる寺院。それは、井伊家に寄り添ってきた近江の人々の歴史を垣間見ることのできる場でもある。
Location: 232 Satonemachi, Hikone City, Shiga Prefecture
Phone number: 0749-22-5313
所在地:滋賀県彦根市里根町232
電話番号:0749-22-5313