Lakeside village of Sugaura | Beyond Lake Biwa. A mysterious hidden village protected by a lake and mountains, with a precious life.
菅浦の湖岸集落 | 奥琵琶湖のその先。湖と山に守られ、尊い営みを紡ぐ神秘の隠れ里。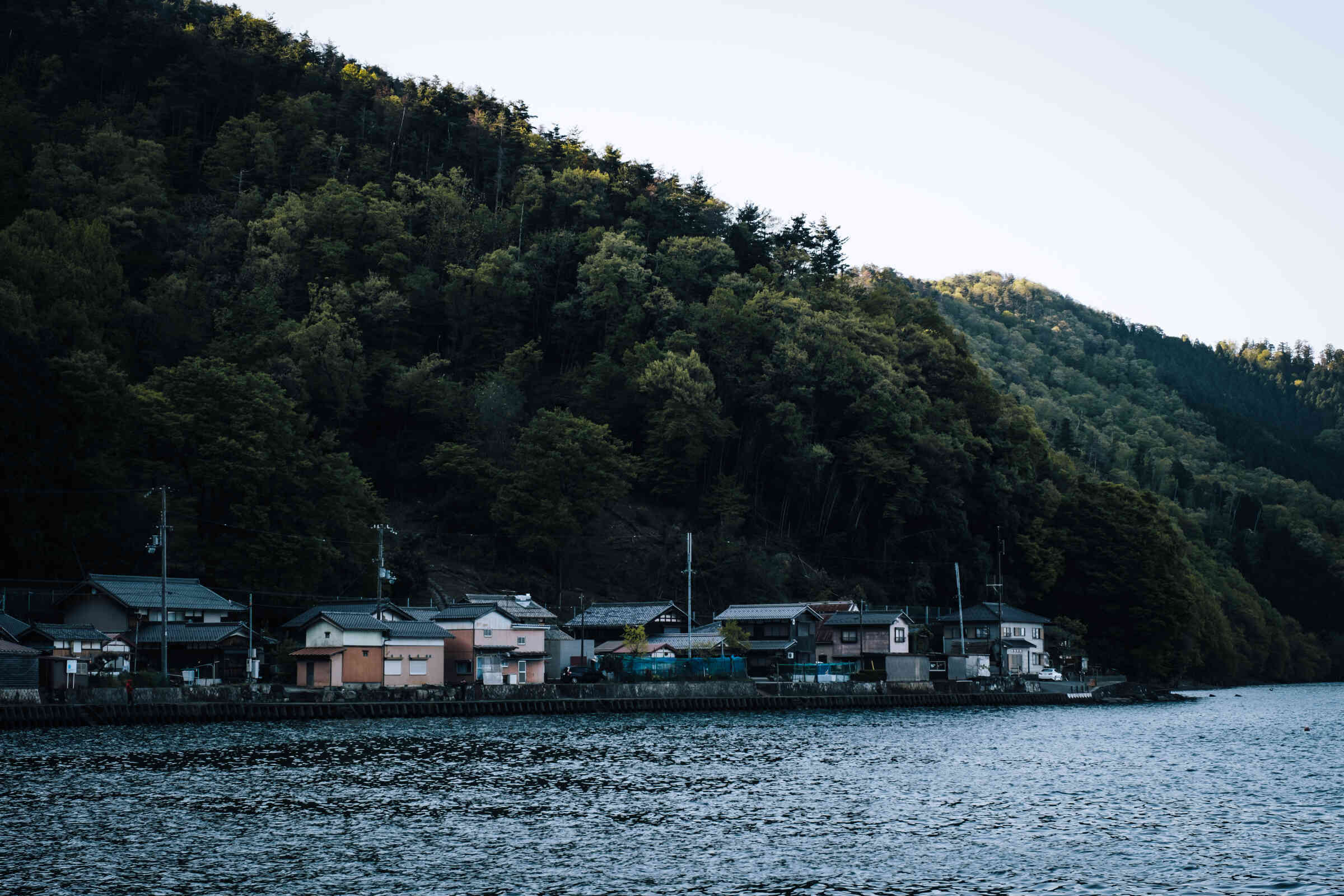 Oku-Biwa Lake is the northernmost part of Lake Biwa. Tsuzuraozaki stands out in a beautiful landscape with mountains jutting out to the lakeshore. The village of "Sugaura" exists on a small piece of flat land located in an inlet on the west bank.
琵琶湖最北部の奥琵琶湖。湖岸まで山がせり出す美しい景観に突き出た葛籠尾崎(つづらおざき)。その西岸の入江に位置する僅かな平地に「菅浦」の集落が存在する。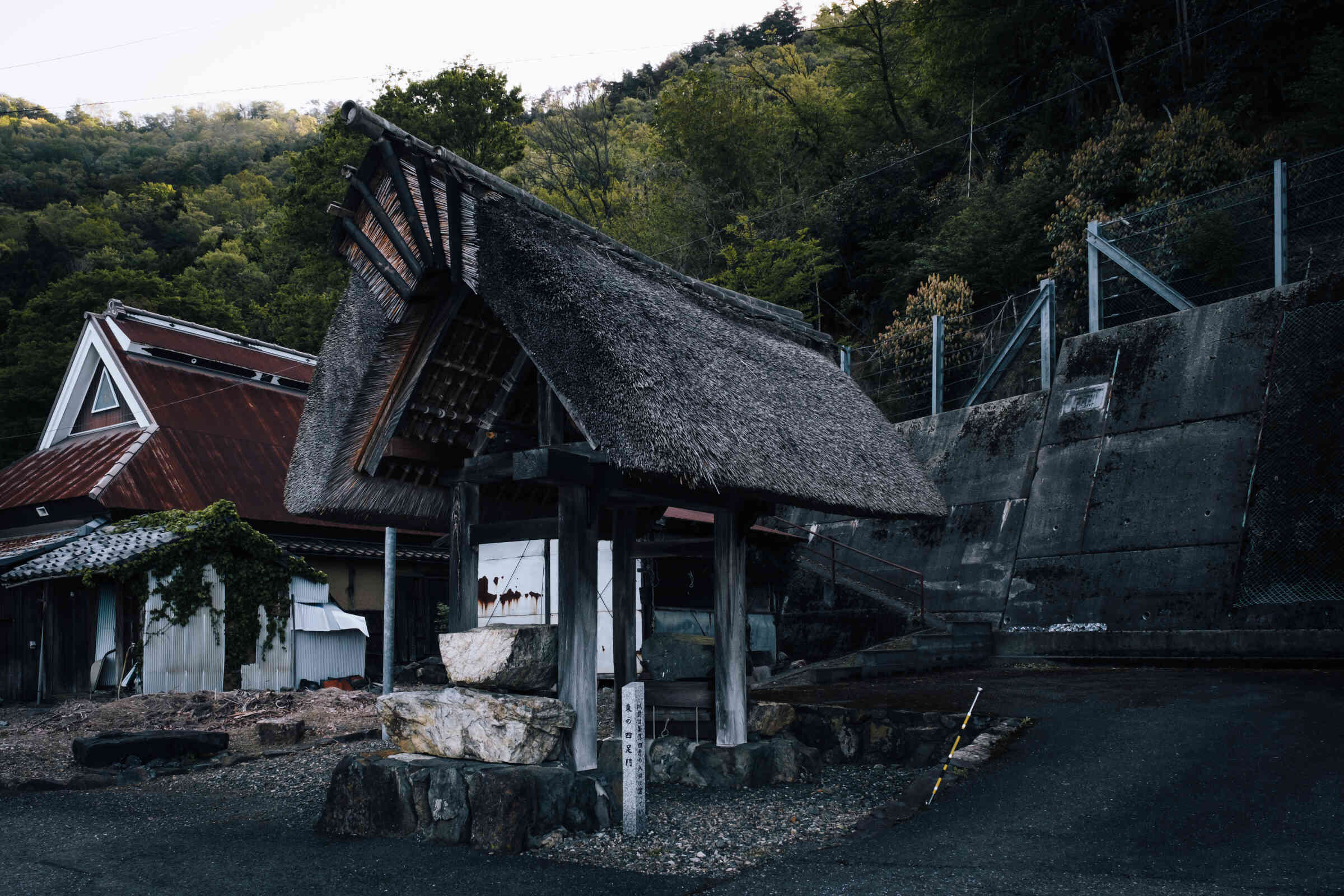 Walk along the tree-lined street where the trees are reflected in the lake. Once you pass through the thatched four-legged gate, which was once a guard gate, you will be greeted by the scenery of a fishing village that evokes some nostalgia.
湖に映る木々が美しい並木通りを進む。かつての監視門であった茅葺きの四足門(しそくもん)をくぐると、そこにはどこか郷愁を誘う漁村の風景が広がる。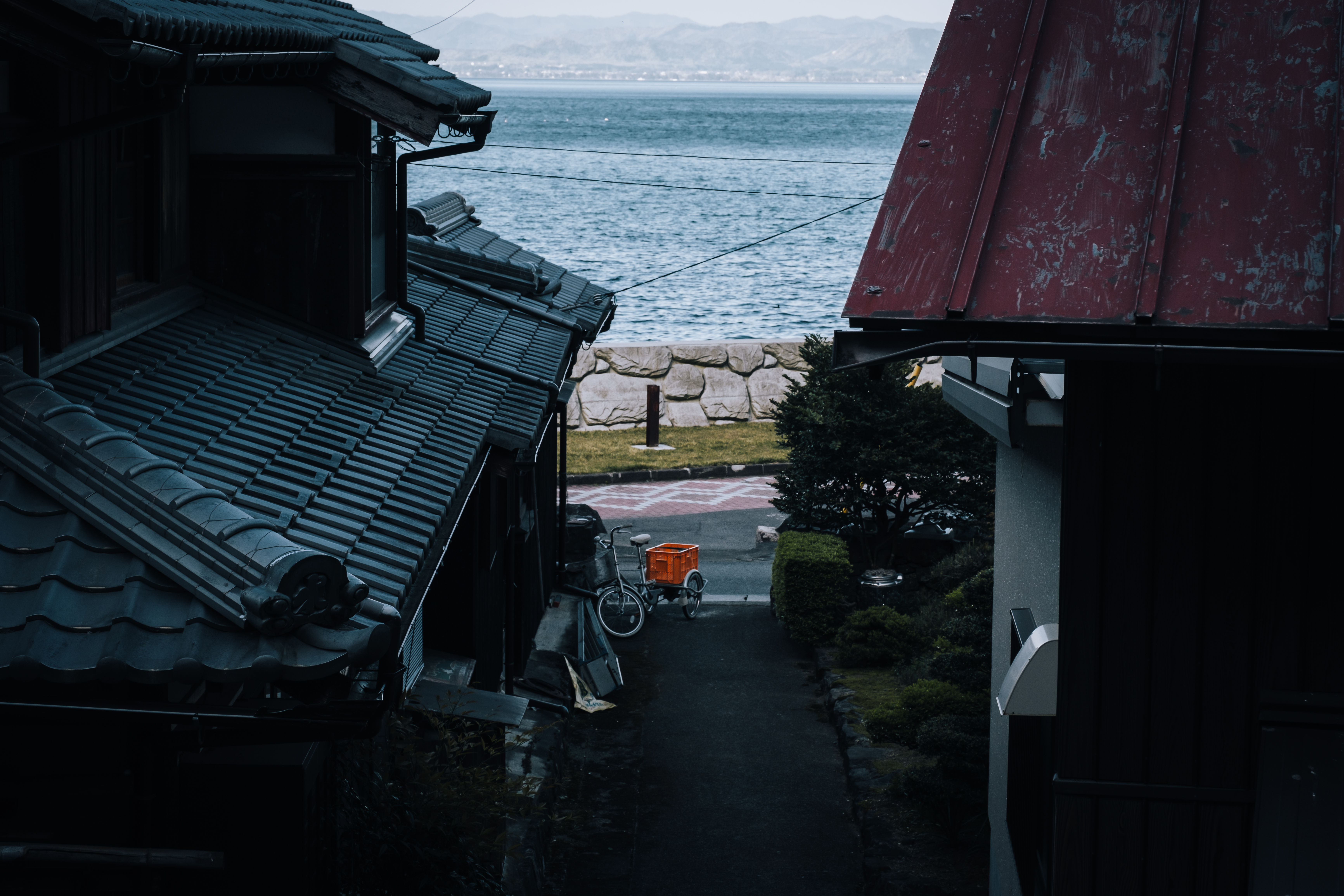 Isolated from the surrounding area by rugged terrain, Sugaura retains a well-preserved village landscape nurtured by lakes and mountains, and the tradition of the medieval form of self-government, known as "sou," has been passed down to this day. That's what it means. About 60 houses are gathered together in a place that resembles a gap between the mountains and Lake Biwa.
険しい地形によって周辺地域から隔絶された菅浦では、湖と山によって育まれた集落景観が良好に残され、また中世の自治形態である"惣(そう)"の伝統が今もなお継承されているという。山々と琵琶湖に挟まれた隙間のような場所に60軒程度の家々が寄せ集まる。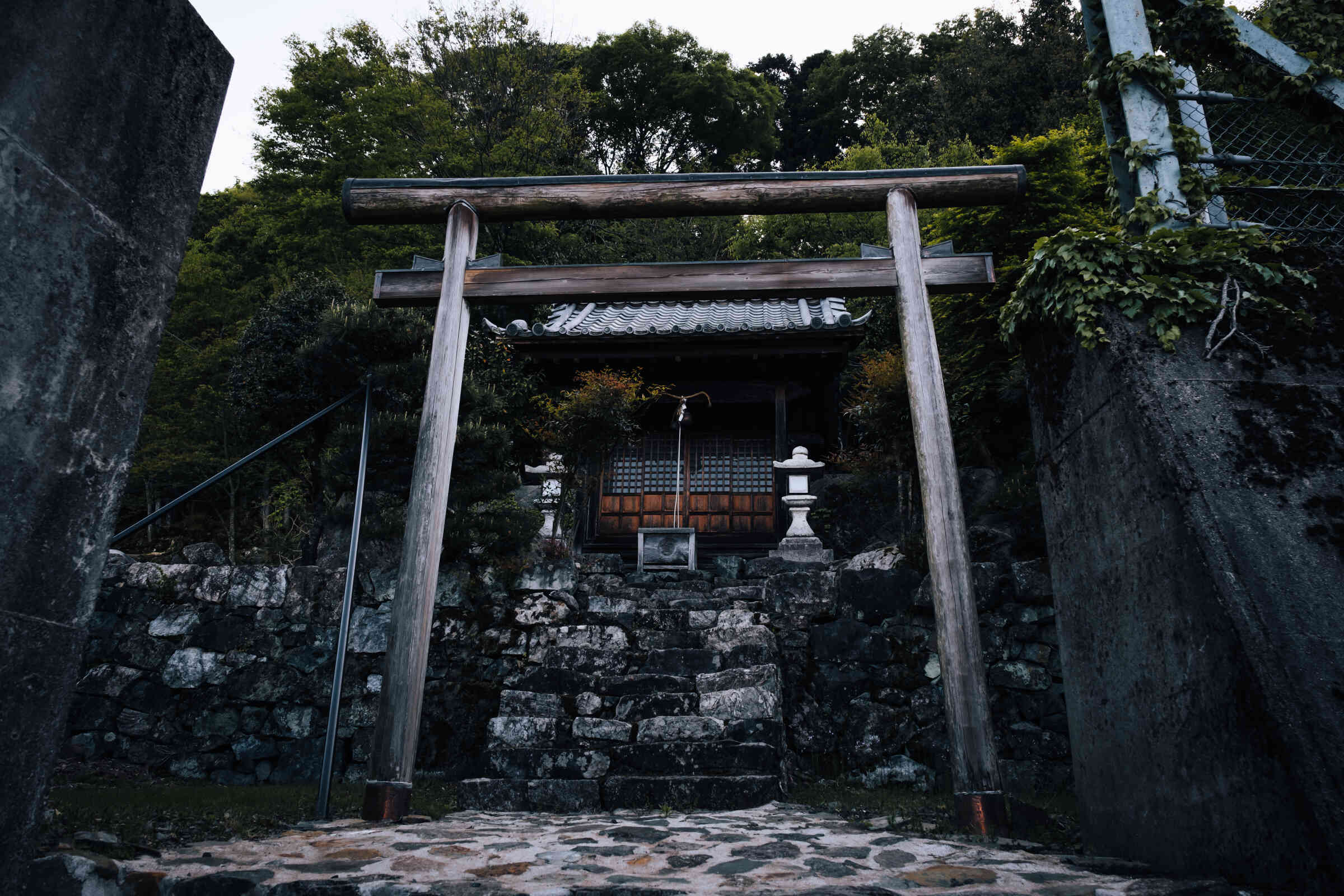 Legend has it that in the Nara period, Emperor Junnin, who was dethroned after losing to Dokyo and Retired Emperor Koken in the Emi Oshikatsu Rebellion, lived in Sugaura. Emperor Junnin is said to have died of anger in a place of confinement, and a mound known as the Emperor Junnin's mausoleum still remains on the mountain behind Suga Shrine.
菅浦の地には、奈良時代恵美押勝(えみのおしかつ)の乱で道鏡や孝謙上皇に負け、廃位になった淳仁天皇が住んでいたという伝説。淳仁天皇は、幽閉地で憤死したといわれ、須賀神社の裏山に淳仁天皇の御陵という塚が今も残る。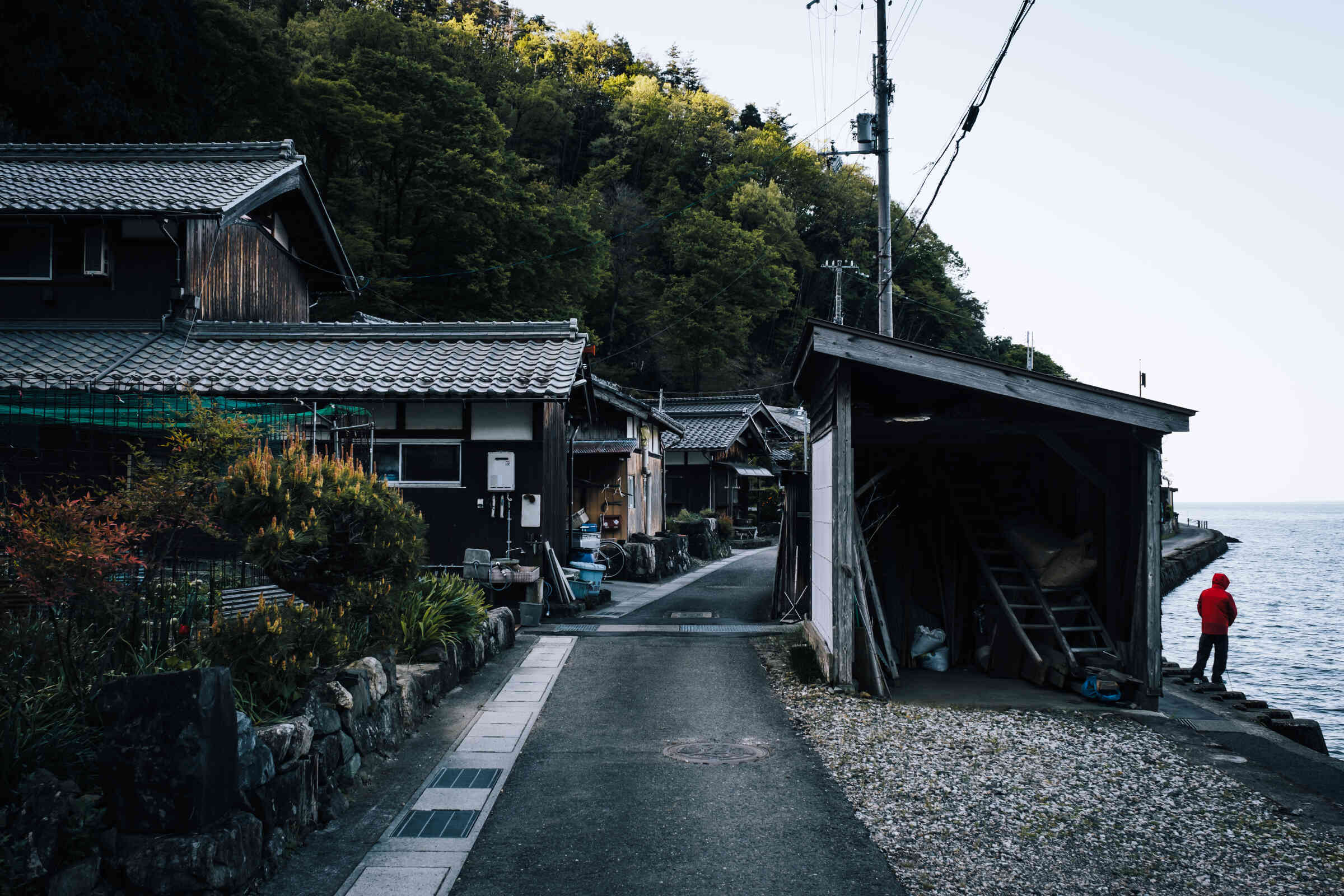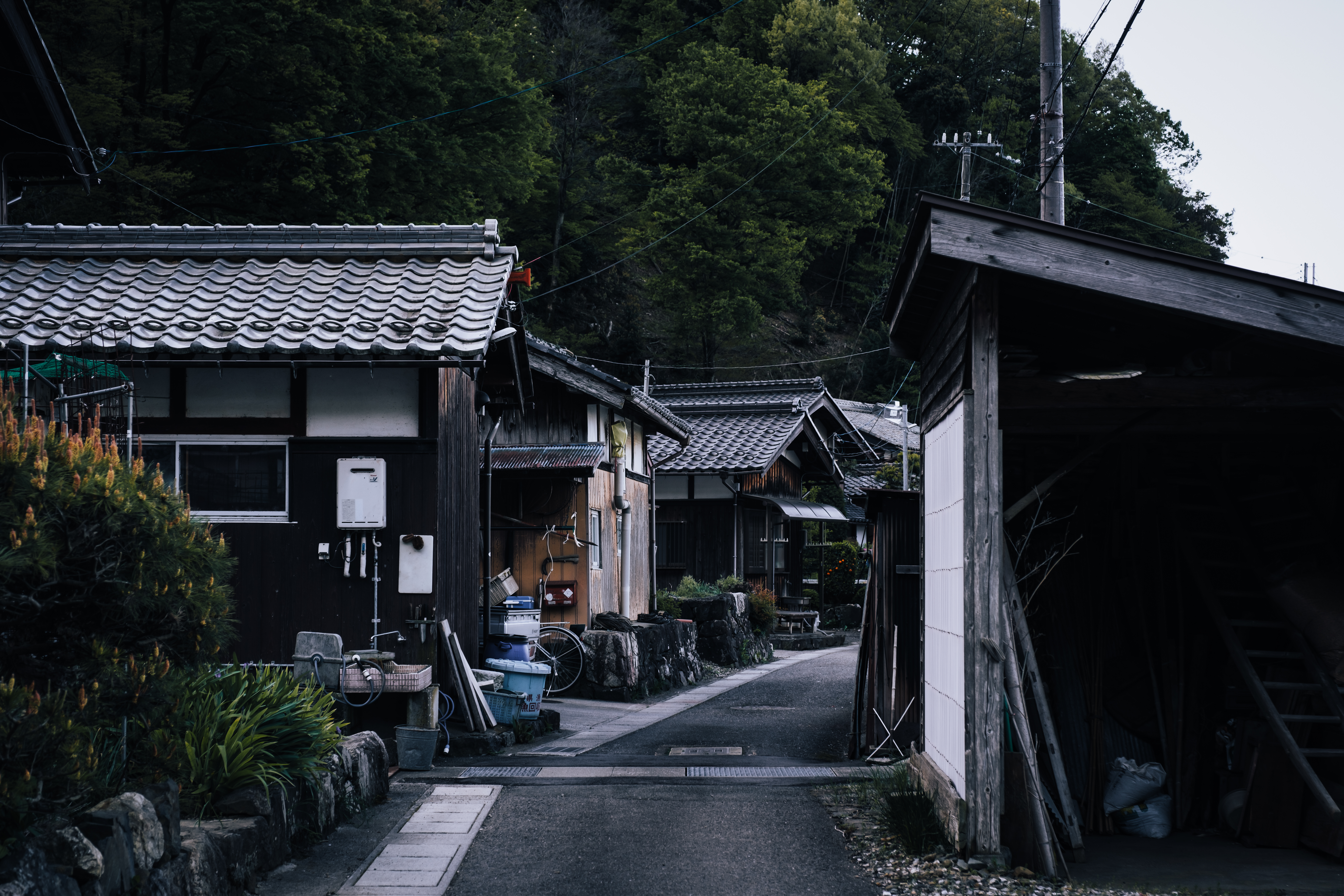 It prospered as a base for boat transportation on Lake Biwa, and its isolated environment fostered a unique culture.The lakeside village of Sugaura was selected as a nationally important cultural landscape, and was designated as a Japan Heritage site, "Lake Biwa and its waterside scenery - Prayers and lifestyles." It is part of the "Water Heritage".
琵琶湖の舟運の拠点として繁栄し、周囲から隔絶した環境だったため独自の文化が育まれ、菅浦の湖岸集落として国の重要文化的景観に選定、日本遺産「琵琶湖とその水辺景観 – 祈りと暮らしの水遺産」の構成資産になっている。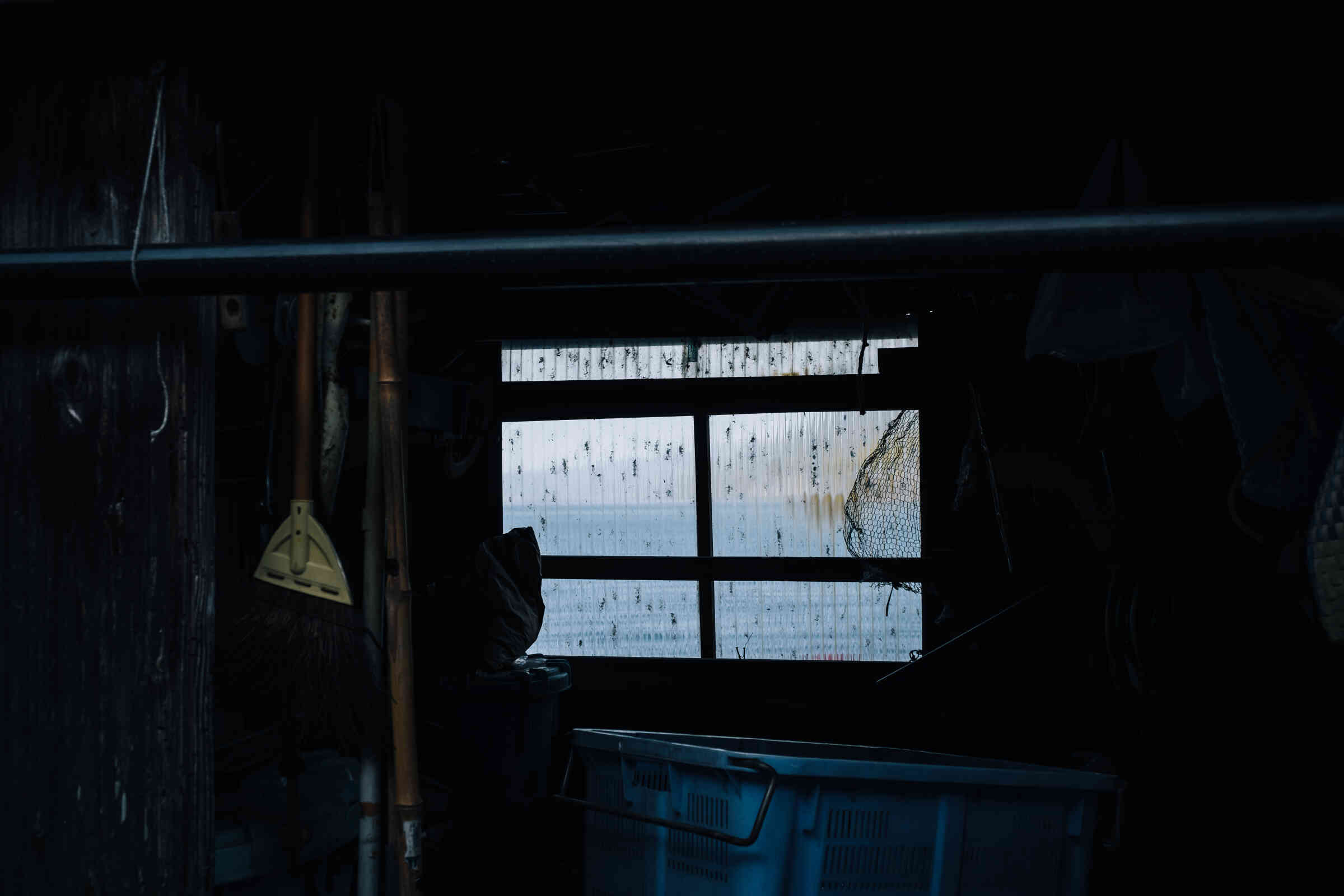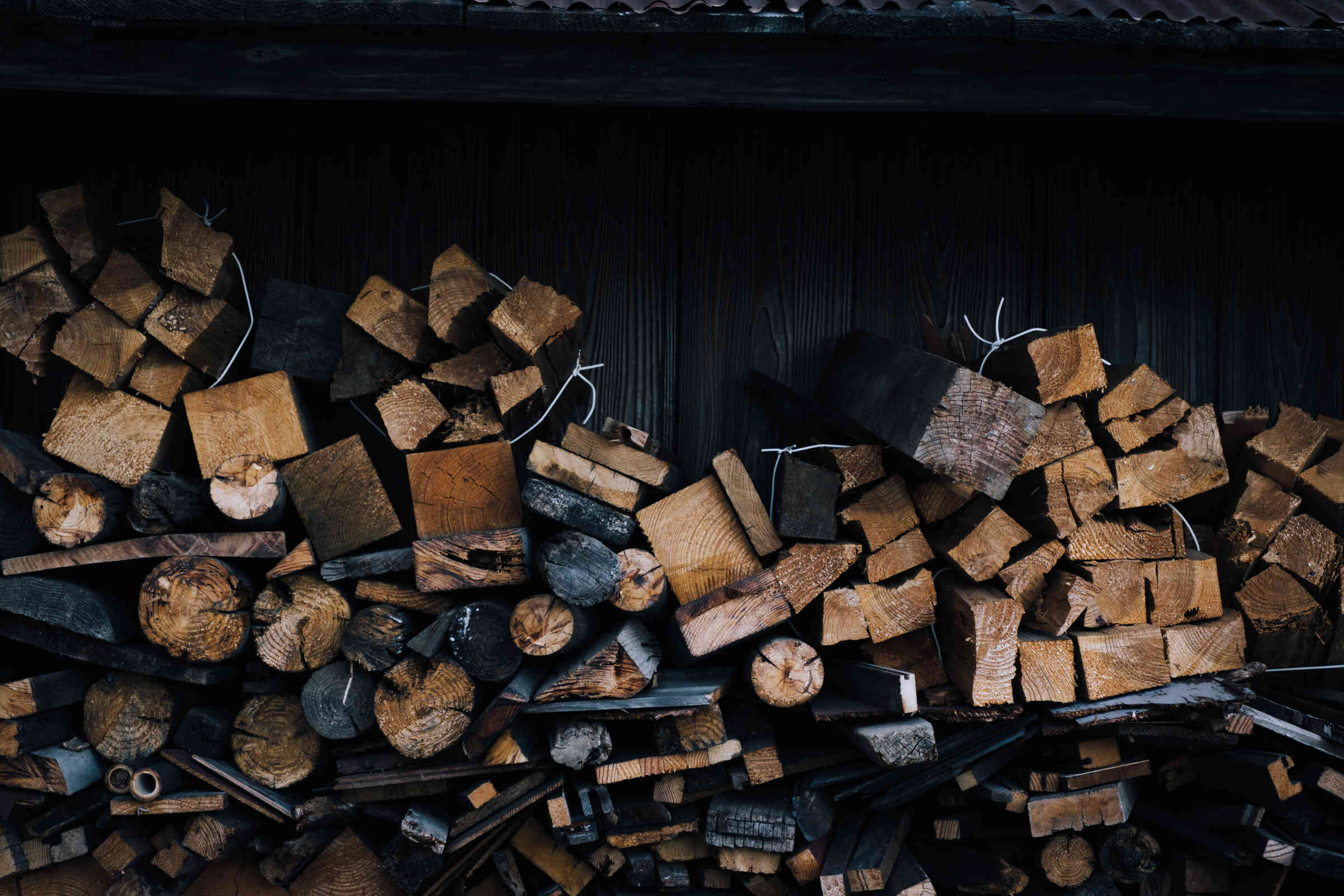 In the past, the only way to get to other areas was to cross mountains or cross Lake Biwa by boat, so it was called a "solitary island on land," and Masako Shirasu, a writer who loved Omi, described it as a "hidden village."
かつて他の地域に行くには、山を越えるか琵琶湖を船で渡るかしかないことから「陸の孤島」と呼ばれ、近江をこよなく愛した文筆家の白洲正子は「隠れ里」と表現した。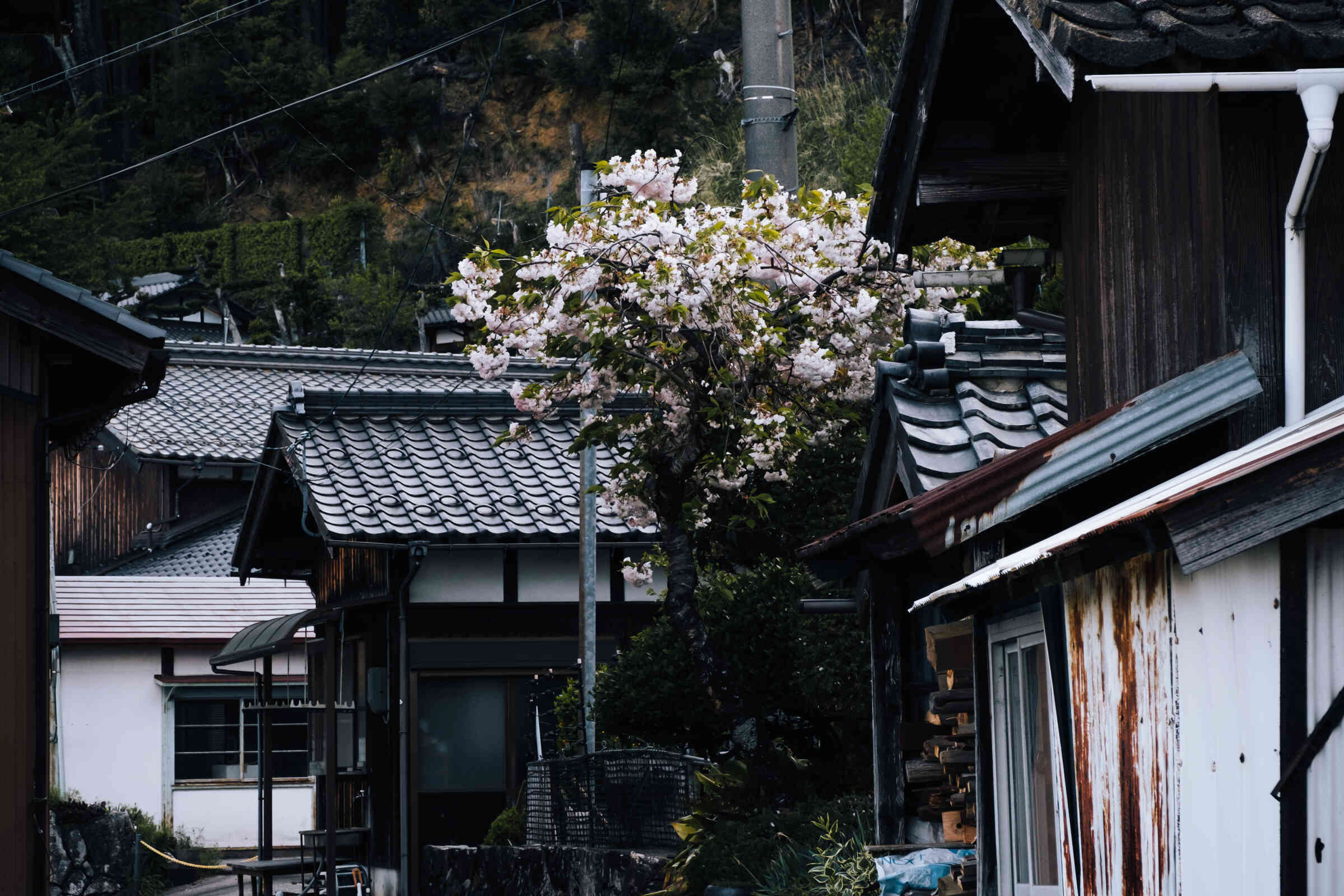 With no modern buildings in sight, you will feel as if you have wandered into a distant, ancient era, or even the nostalgic Showa era. I felt like I had touched something precious, and I took a deep breath of the clear lake breeze.
現代的な建造物が一切視界に入らない光景は、遙か古来の時代、または懐かしい昭和の時代に迷い込んだかのような錯覚にさえ陥る。何か尊い価値に触れた気持ちになり、湖風に包まれた澄んだ空気を胸一杯に吸い込んだ。
Lakeside village of Sugaura
Location: Sugaura Village, Nishiazai-cho, Nagahama City, Shiga Prefecture