Omihachiman | It is as a fantasy world.
A town of Omi merchants, coexisting with a
beautiful and mysterious water source.
近江八幡 | それはまるで幻想的な別世界。
麗しく幽美な水源と共存する、近江商人の町。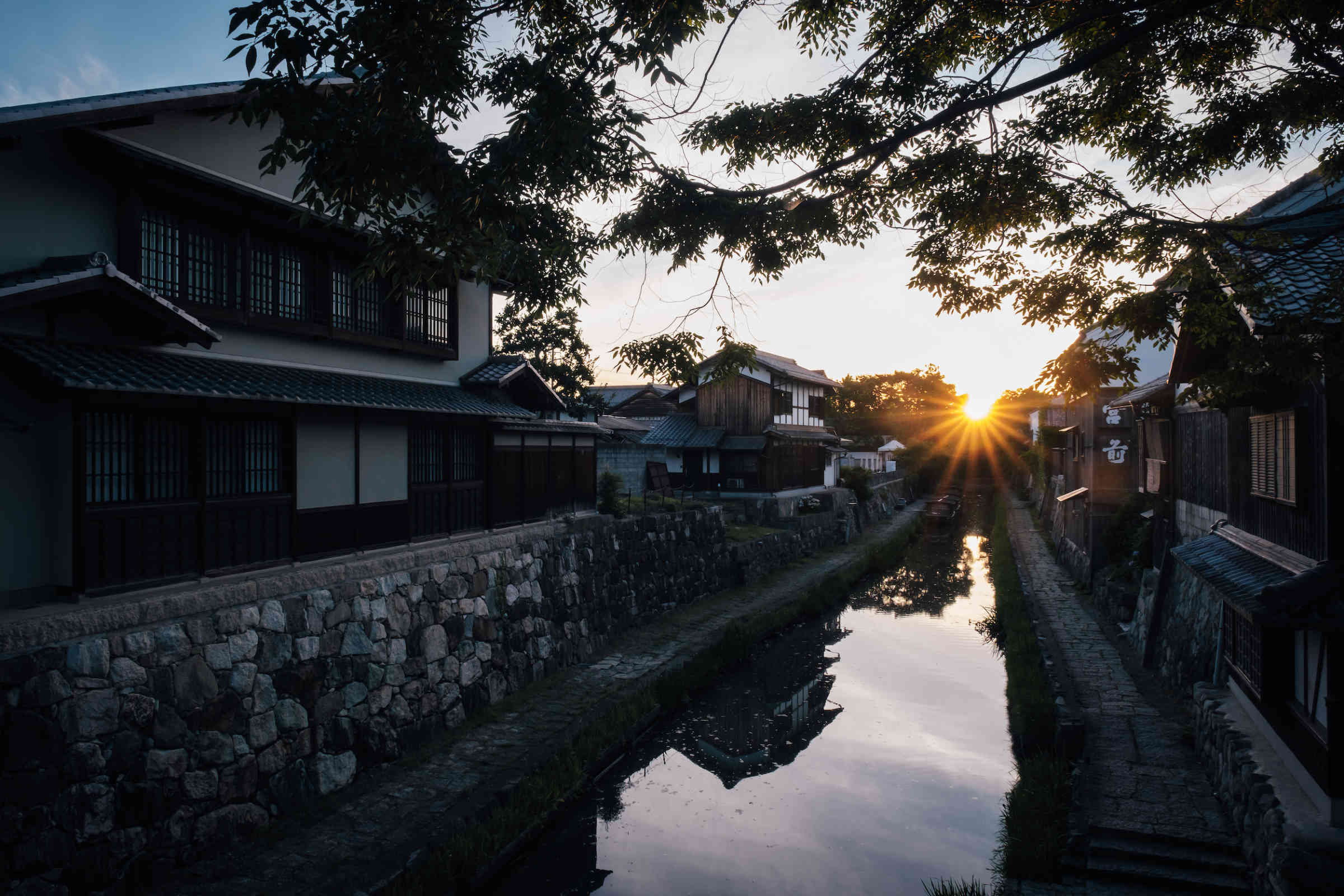 An elegant water source that makes you feel as if you've wandered into a piece of history. Elegant ships come and go.
The town has coexisted with nature since ancient times.
After the fall of Azuchi Castle, Hidetsugu Toyotomi built a castle in 1585, and the town of Omihachiman was opened. A town of history and tradition that still retains the vestiges of a castle town that developed during the Azuchi-Momoyama period.
I strolled through the townscape, which was enveloped in a calm atmosphere.
歴史の一幕に迷い込んだような、風流な水源。雅な船が行き交う。
その町は、遥か古来より自然と共生してきた。
安土城落城後、天正13年(1585年)豊臣秀次が城を築いたことで、近江八幡の町は開かれた。安土桃山時代に発展した城下町の面影を今に残す、歴史と伝統の町。
穏やかな空気に包まれた町並みを散策する。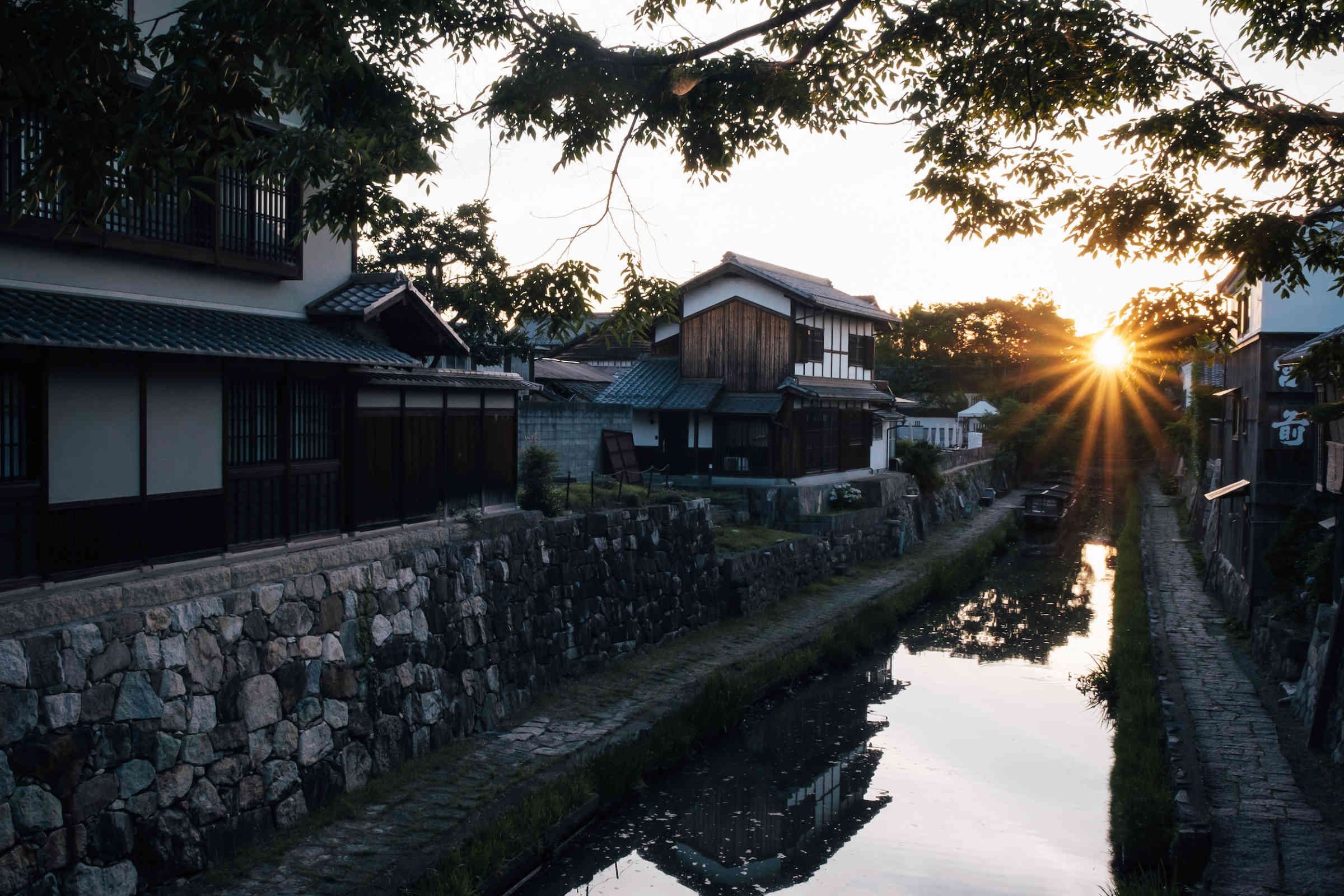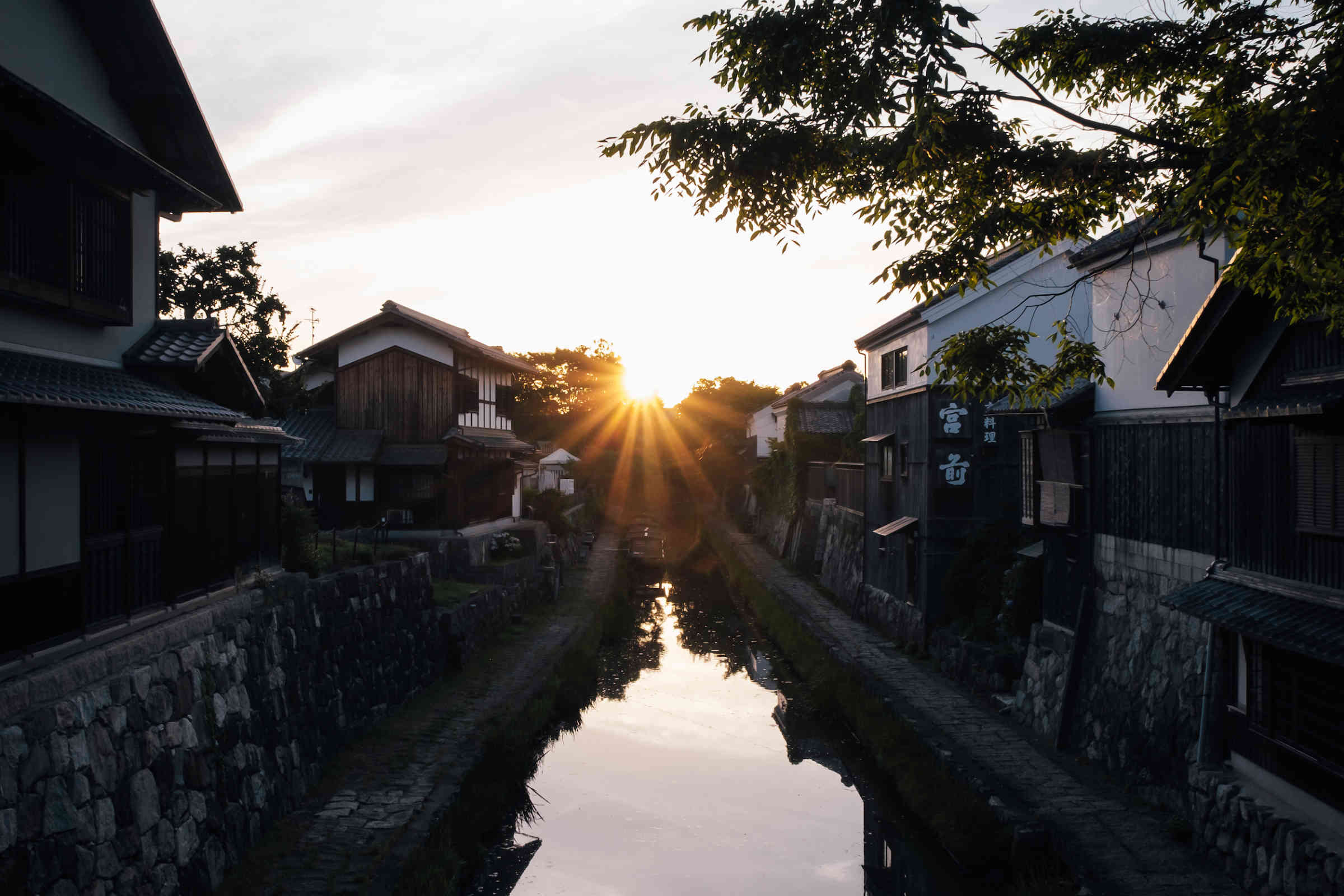 Clear stream. White-walled storehouses and old houses stand on both sides. Cherry blossoms and Japanese irises are planted, showing the beauty of the four seasons.
"Good for sellers, good for buyers, good for society". The town that gave birth to and raised the Omi merchants of "Sanpo Yoshi (=good for everyone)".
Hachimanbori played a major role in the birth and development of Omi merchants and in the prosperity of the town, and it is said that in the latter half of the Edo period it was as prosperous as Otsu in Omi Province.
清らかな流れ。両脇には白壁の土蔵や旧家が建ち並ぶ。桜や花菖蒲が植えられ、四季折々の風情を見せる。
売り手よし、買い手よし、世間よし。三方よしの近江商人を産み、育てた町。
近江商人の発祥と発展、また町の繁栄に八幡堀は大きな役割を果たし、江戸時代後期には近江国において大津と並ぶ賑わいを見せたという。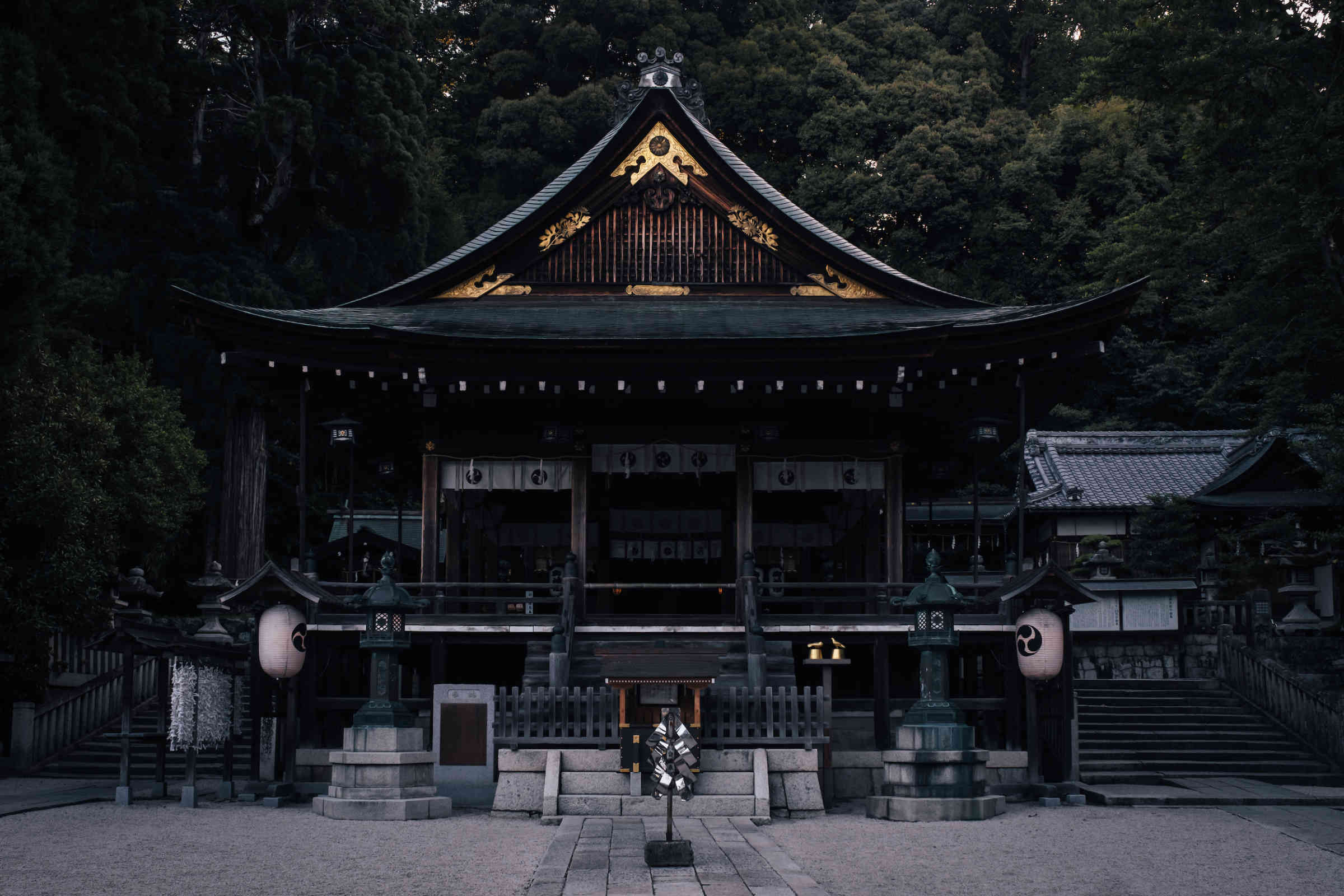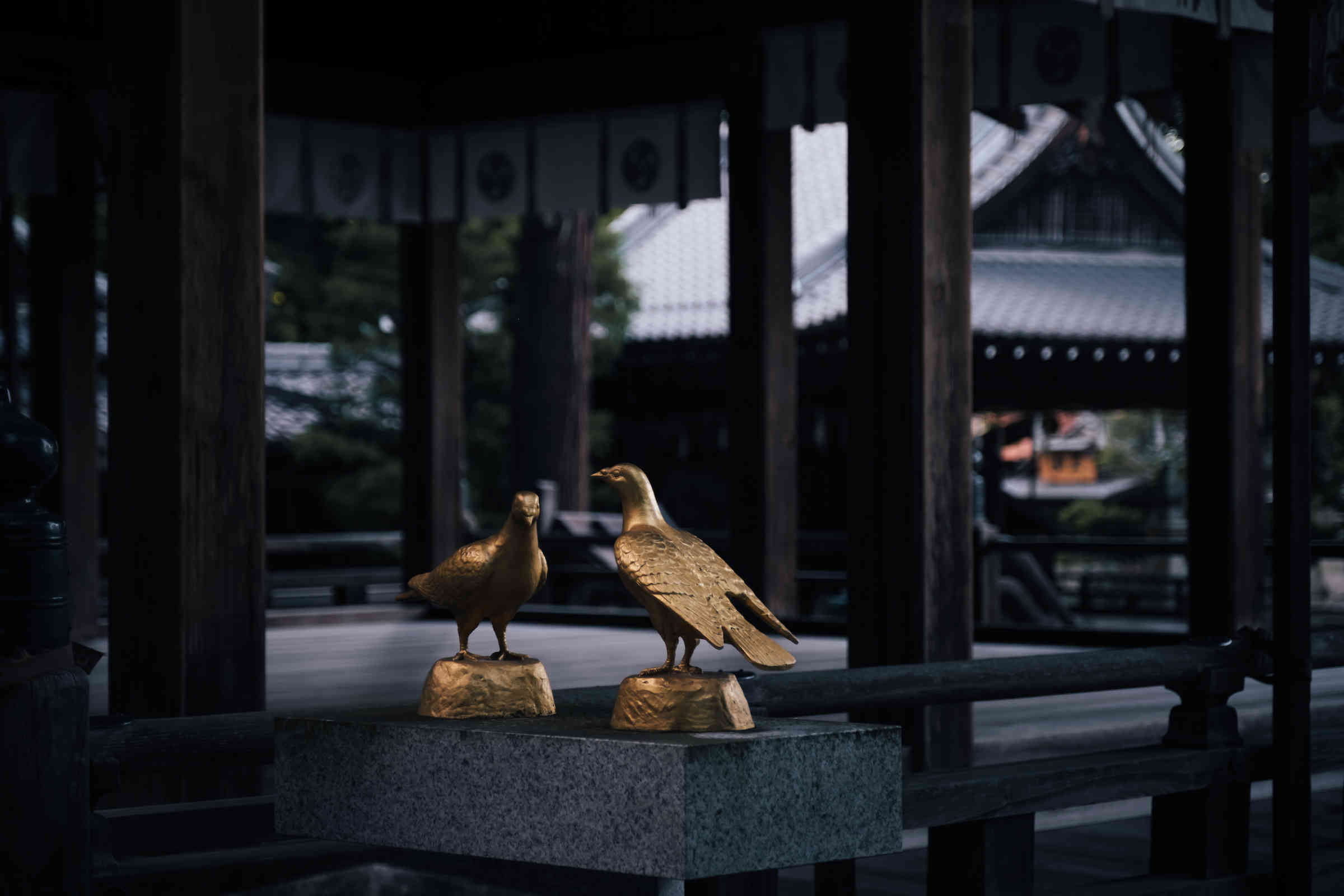 Nestled at the southern foot of Mt. Hachiman is Himure Hachimangu Shrine. It is the main shrine of the old Hachiman-cho that enshrines three gods: Hontawake no Mikoto, Okinagatarashihime no Mikoto, and Himekami. Said to have been built in the Heian period, it enshrines the divine spirit of Iwashimizu Hachimangu Shrine in Yawata City, Kyoto Prefecture.
八幡山の南麓に佇むのは、日牟禮八幡宮。誉田別尊(ほんたわけのみこと)・息長足姫尊(おきながたらしひめのみこと)・比売神(ひめかみ)の三神を祭神とする旧八幡町の総社だ。平安時代の創建といわれ、京都府八幡市の石清水八幡宮の神霊を勧請したものである。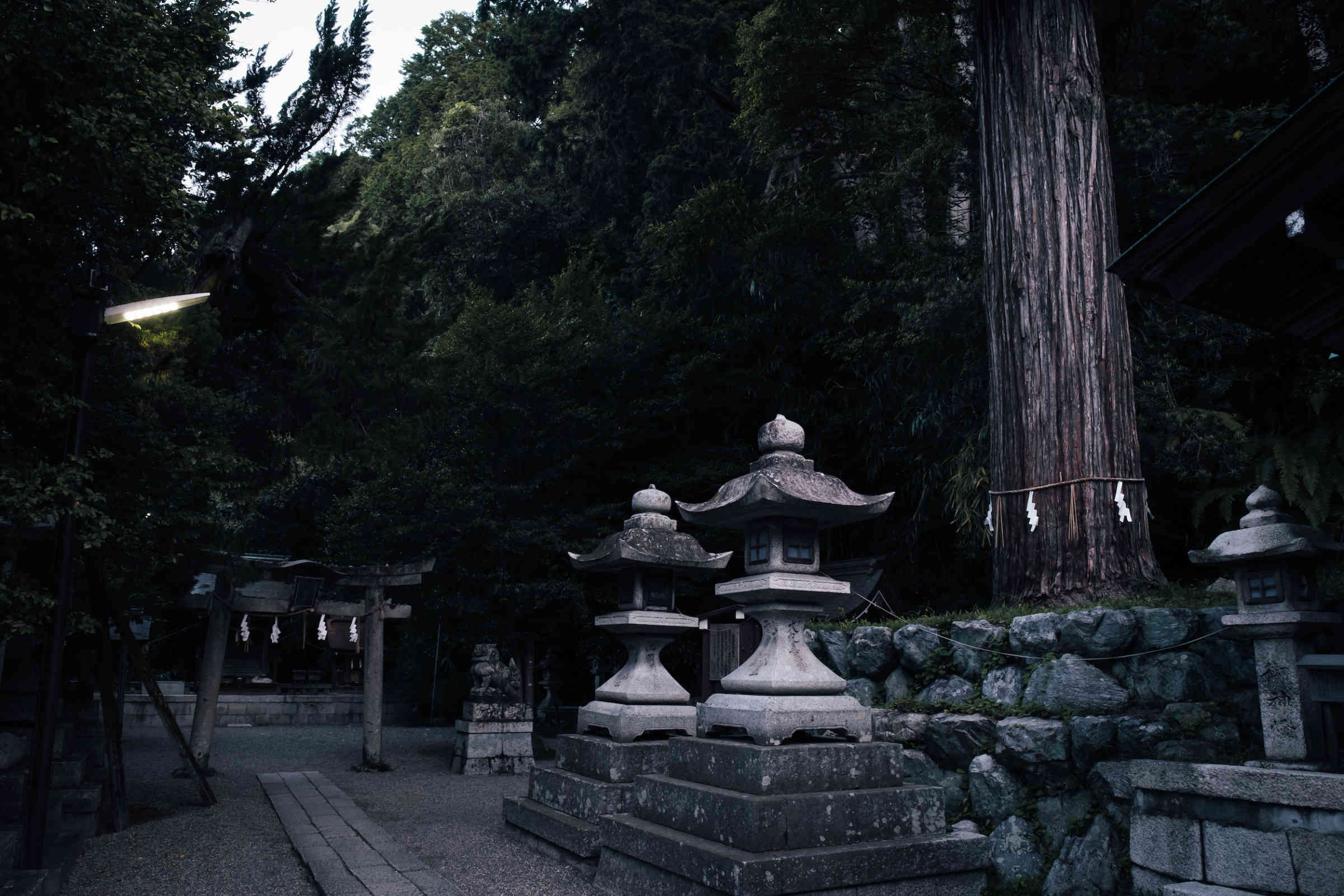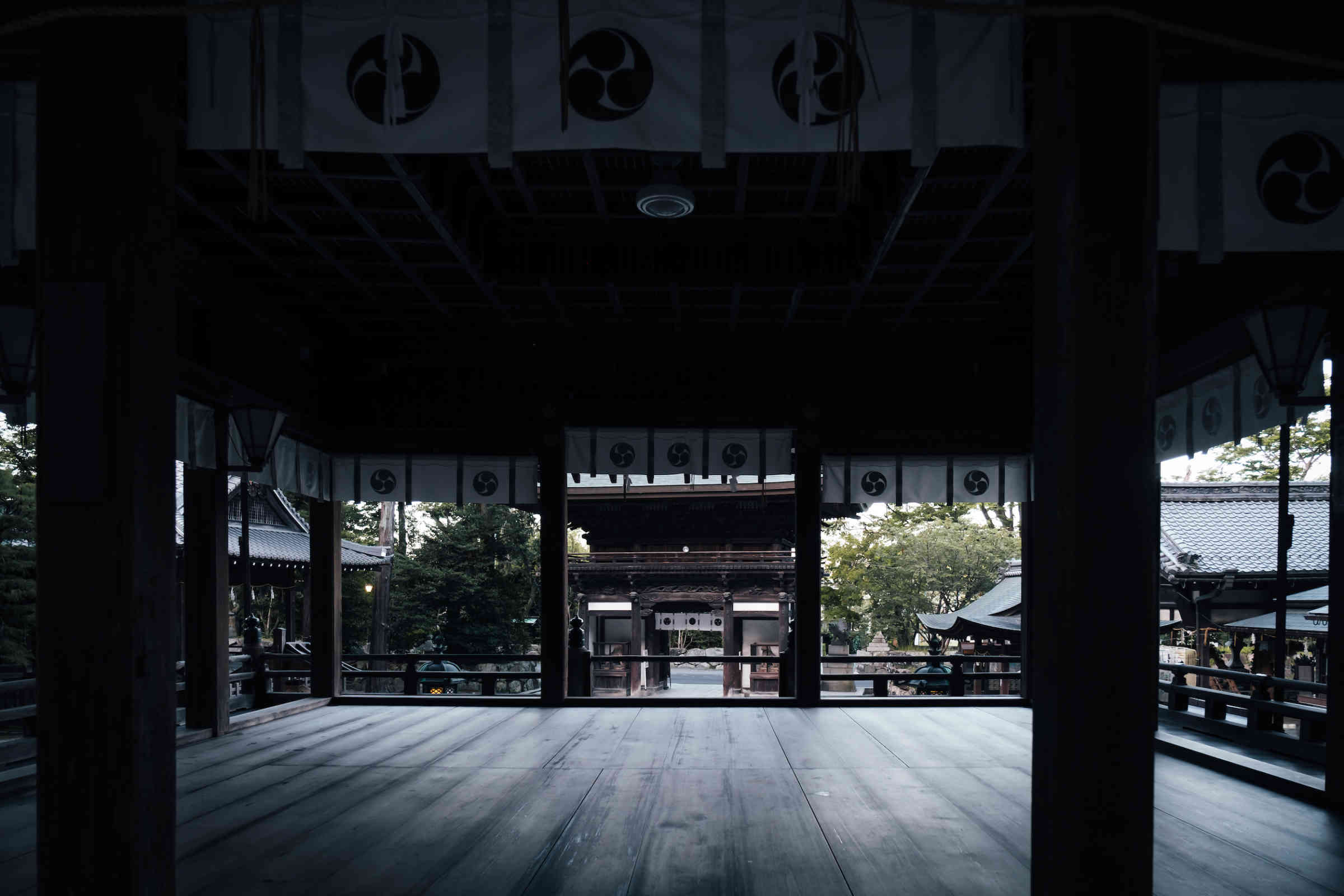 In the vast sacred area of about 44,000 square meters, trees of hackberry and muku grow thickly. I passed under them and passed through the tower gate, the worship hall and shrine continued. Among the treasures of the temple are the "Annan Tokaisen-gaku", which was donated by Tarouemon Nishimura, a merchant who was active in overseas trade during the Edo period. And also wooden statues of the three enshrined deities, all of which are nationally designated important cultural properties.
約4万4000平方メートルという広大な神域には、エノキやムクの樹が生い茂り、その下を通り抜けて楼門をくぐると、拝殿・神殿が続く。寺宝には、江戸時代に海外貿易に活躍した商人西村太郎右衛門が寄進したという「安南渡海船額」をはじめ、祭神である三神の木像などがあり、いずれも国指定の重要文化財に指定されている。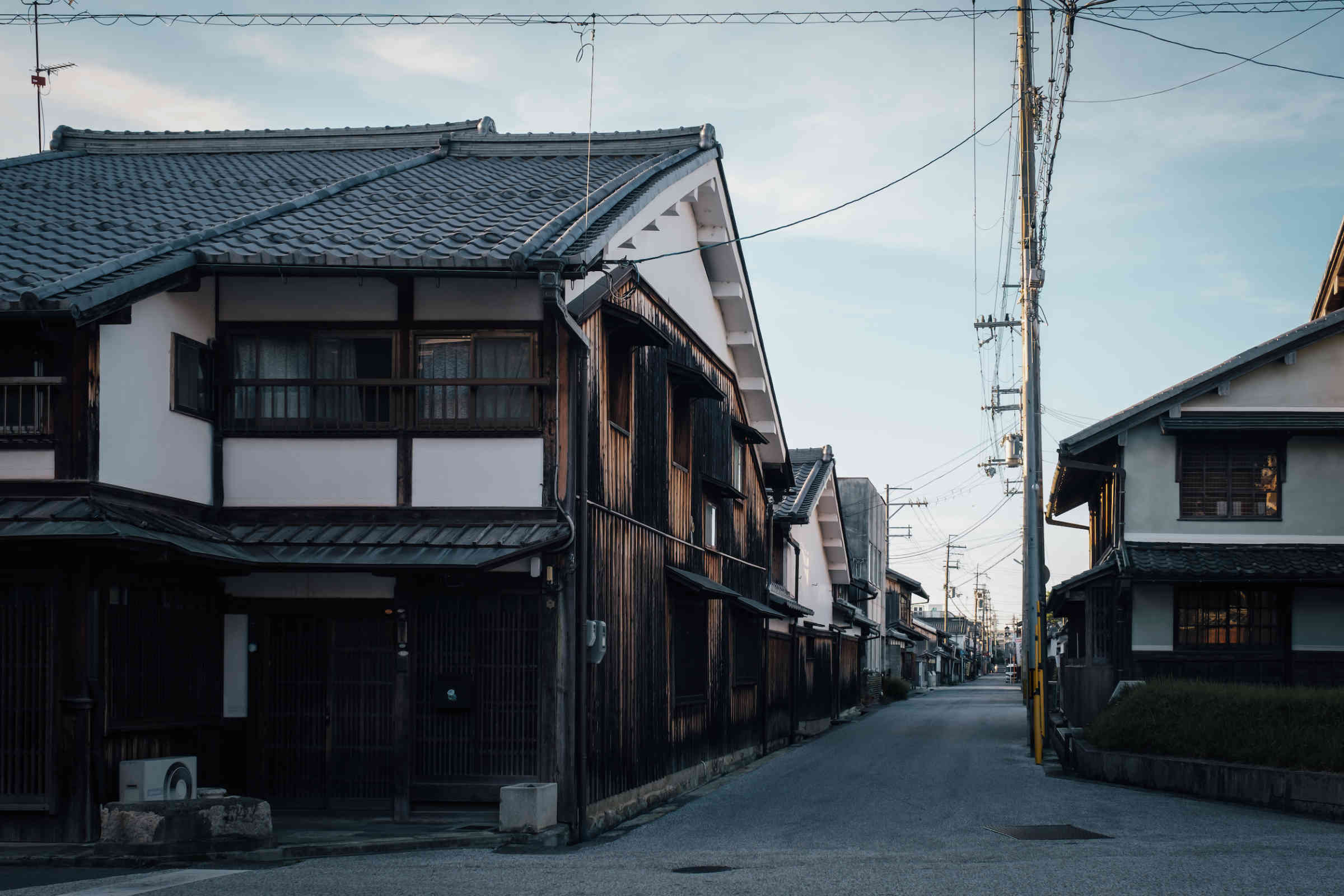 Until the early Showa period, the town of Omihachiman and its water source were always an economic and distribution channel for the townspeople. After World War II, its prosperity declined due to the development of land transportation. However, the town still evokes the atmosphere of its glamorous days.
It would be a good idea to think about the swaying history and enjoy the peaceful scenery from the boat.
昭和初期までは、常に町の人々の経済・流通路であった近江八幡の町と水源。戦後は、陸上交通の発展によりその隆盛は衰えていった。しかしその町は今も、華やかだった当時の様子を伝える情緒を醸し出している。
たゆたう歴史に想いを馳せ、心安らぐ景観を船の上から楽しんでみるのもいいだろう。
It is as a fantasy world.
A town of Omi merchants, coexisting with a
beautiful and mysterious water source.
Hachiman-bori
Location: Osugi Town, Omihachiman City, Shiga Prefecture
Himure Hachimangu Shrine
Location: 257 Miyauchicho, Omihachiman City, Shiga Prefecture
Phone: 0748323151
それはまるで幻想的な別世界。
麗しく幽美な水源と共存する、近江商人の町。
八幡堀
滋賀県近江八幡市大杉町
日牟禮八幡宮
所在地:滋賀県近江八幡市宮内町257
電話:0748323151