Taga Taisha Koreitaisai | Ancient Festival
多賀大社 古例大祭 | 季節を感じる伝統的なお祭り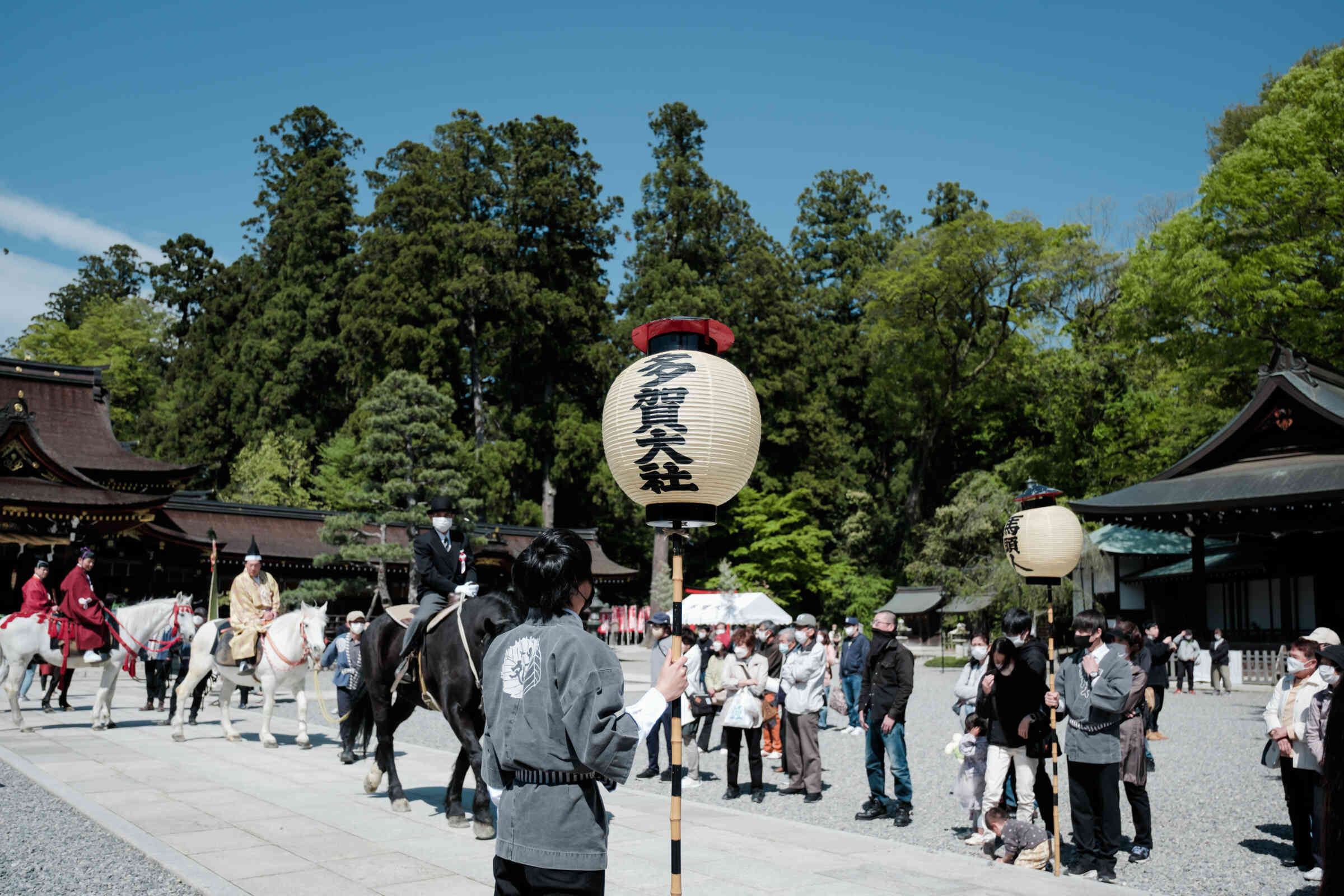 The music is played lively, but solemnly. Somehow people who are excited gather.
The Koreitaisai, which is held at Taga Taisha on April 22nd every year, is the most important event of the year at Taga Taisha. It is also called 'Taga Matsuri' by the locals, and 'Uma Matsuri' because many horses are accompanied by horses.
お囃子の音が賑やかに、だが荘厳に奏でられる。どこか心浮き立った人々が集まってくる。
毎年4月22日に多賀大社にて行われる「古例大祭」は、多賀大社の年間の最重儀。地元の人々からは「多賀祭り」、また騎馬多数の供奉が行われることから「馬まつり」とも呼ばれてきた。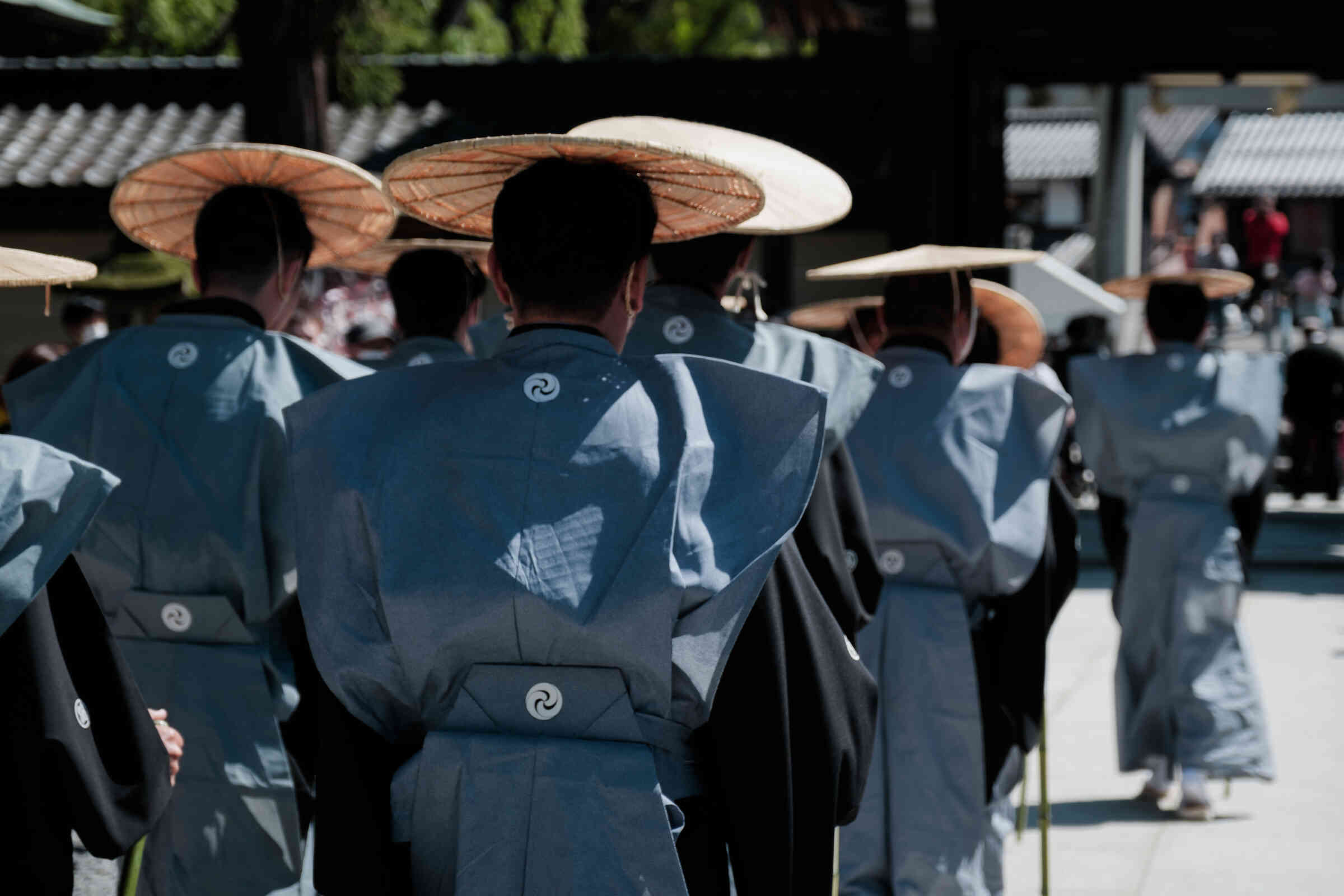 A total of 500 parishioners dressed in samurai and court noble costumes parade around the shrine with horses. The annual spring festival to pray for a bountiful harvest and world peace is a traditional event that has been handed down in this area since the Kamakura period.
武家や公家などの装束に身を包んだ氏子ら総勢500人が、馬を引き連れて神社周辺を練り歩く。五穀豊穣や天下泰平を祈る春の例祭は、鎌倉時代から脈々とこの地に受け継がれてきた伝統行事だ。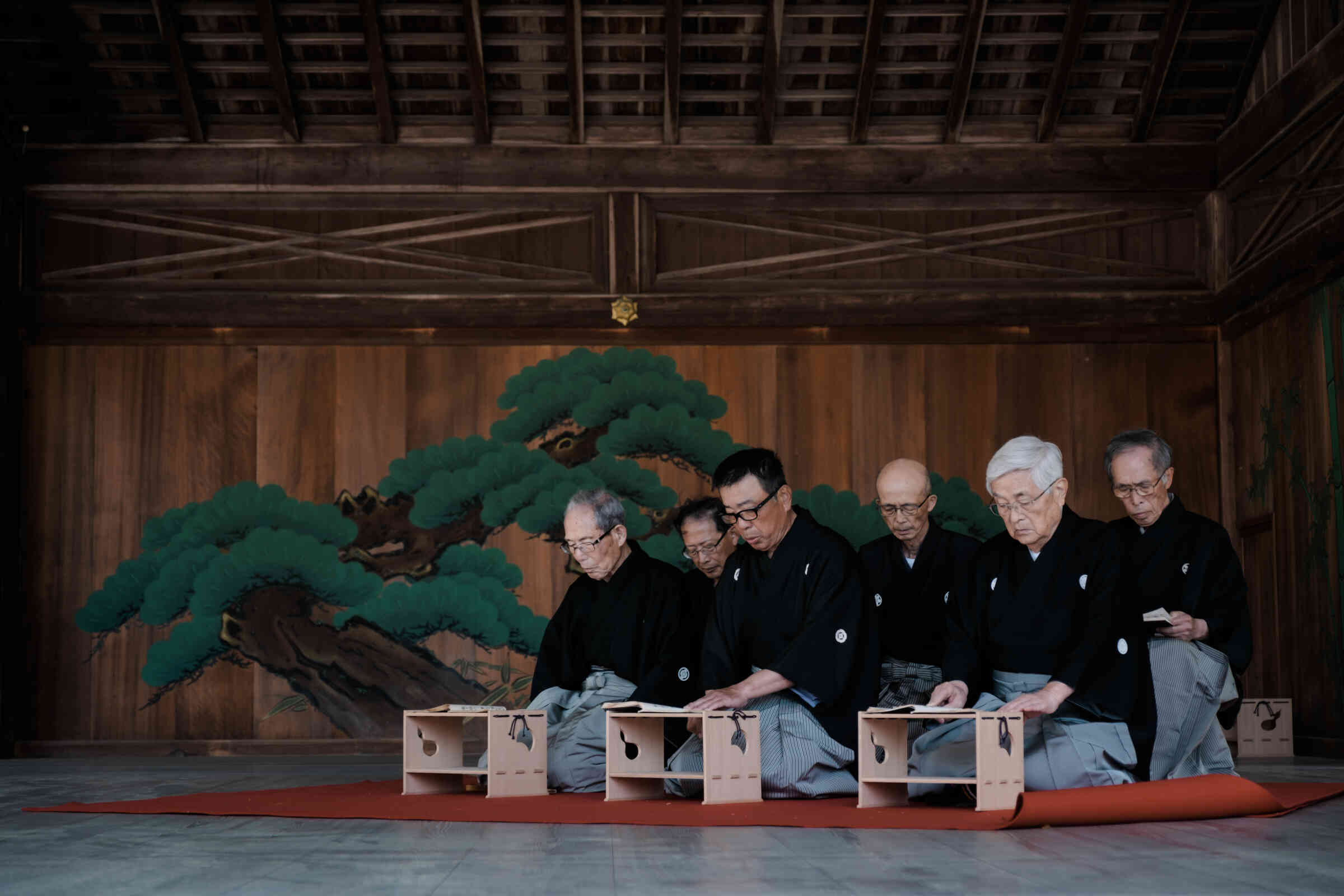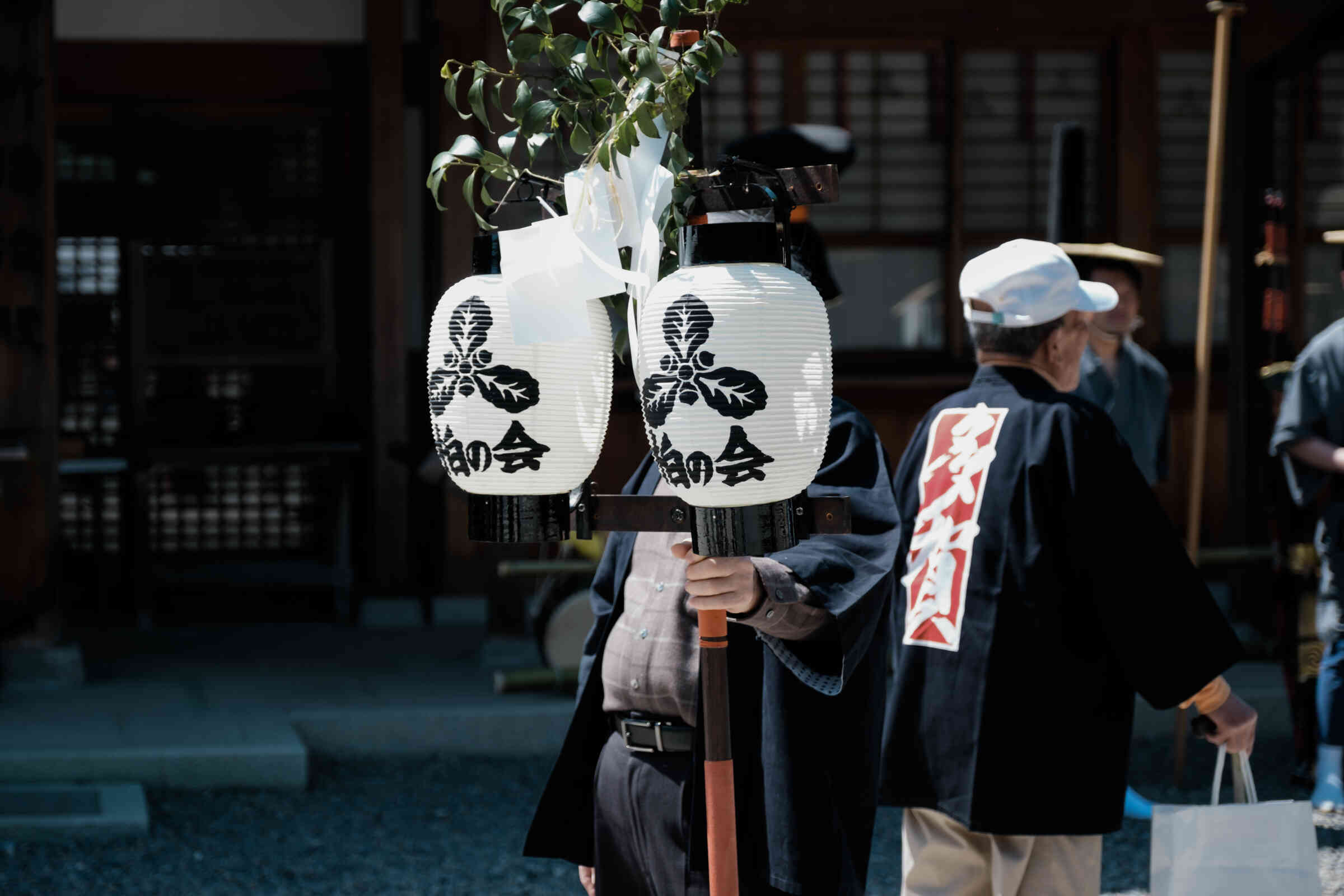 The first ceremony starts as early as January 3rd, and on this day, the ceremony for the main characters of the festival, Batojin and Goshiden, is held. In April, both Batojin and Goshiden perform a ceremony to welcome the gods, a large ceremony to offer offerings to the gods, and a yomiya festival.
前儀は早く1月3日から始まり、この日、祭の主役である馬頭人、御使殿の差定式が行われる。
4月に入ると、馬頭人、御使殿共に、神様を迎え入れる御神入式、神様に自ら御供物を献じる大御供式、宵宮祭などを行い、当日を迎える。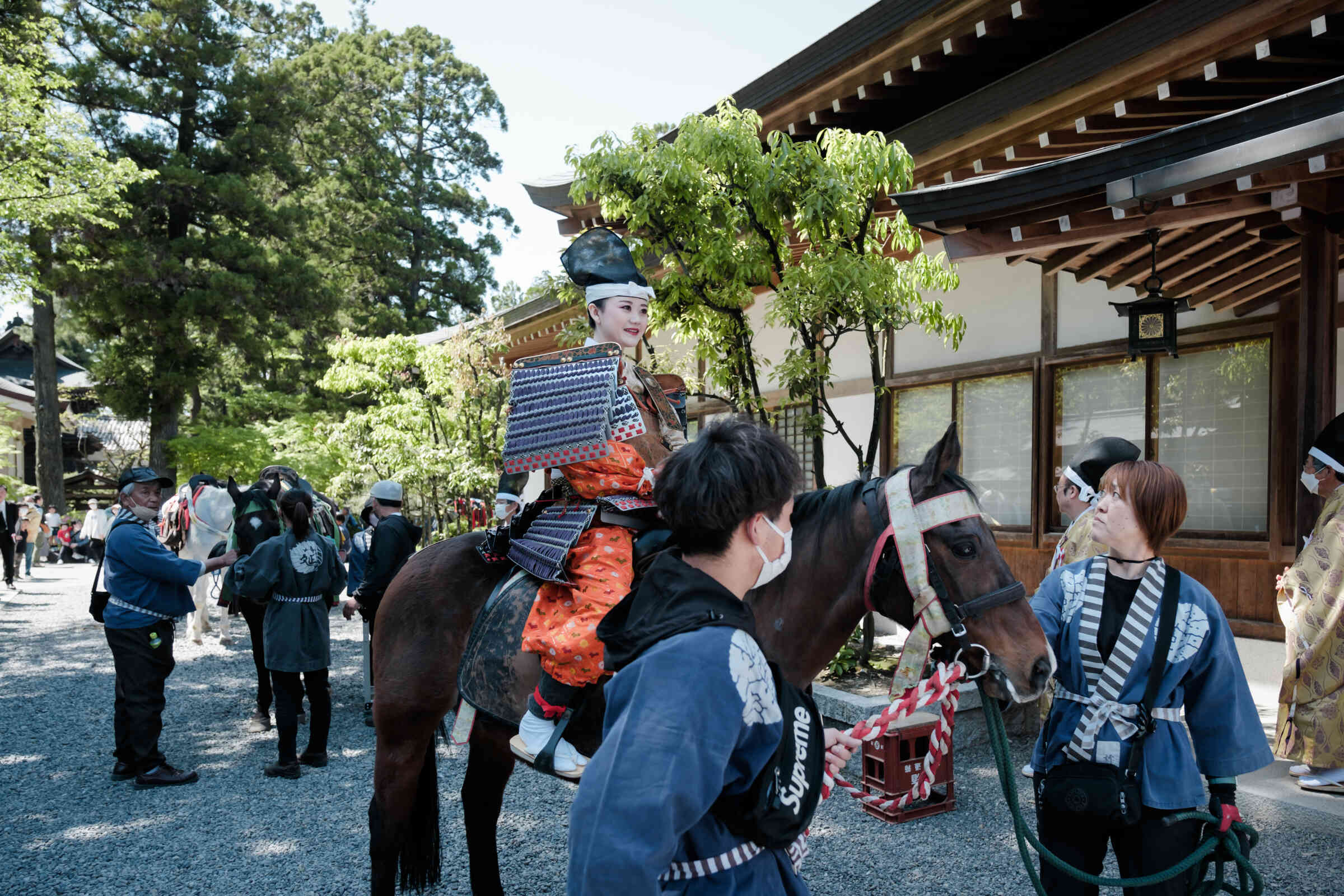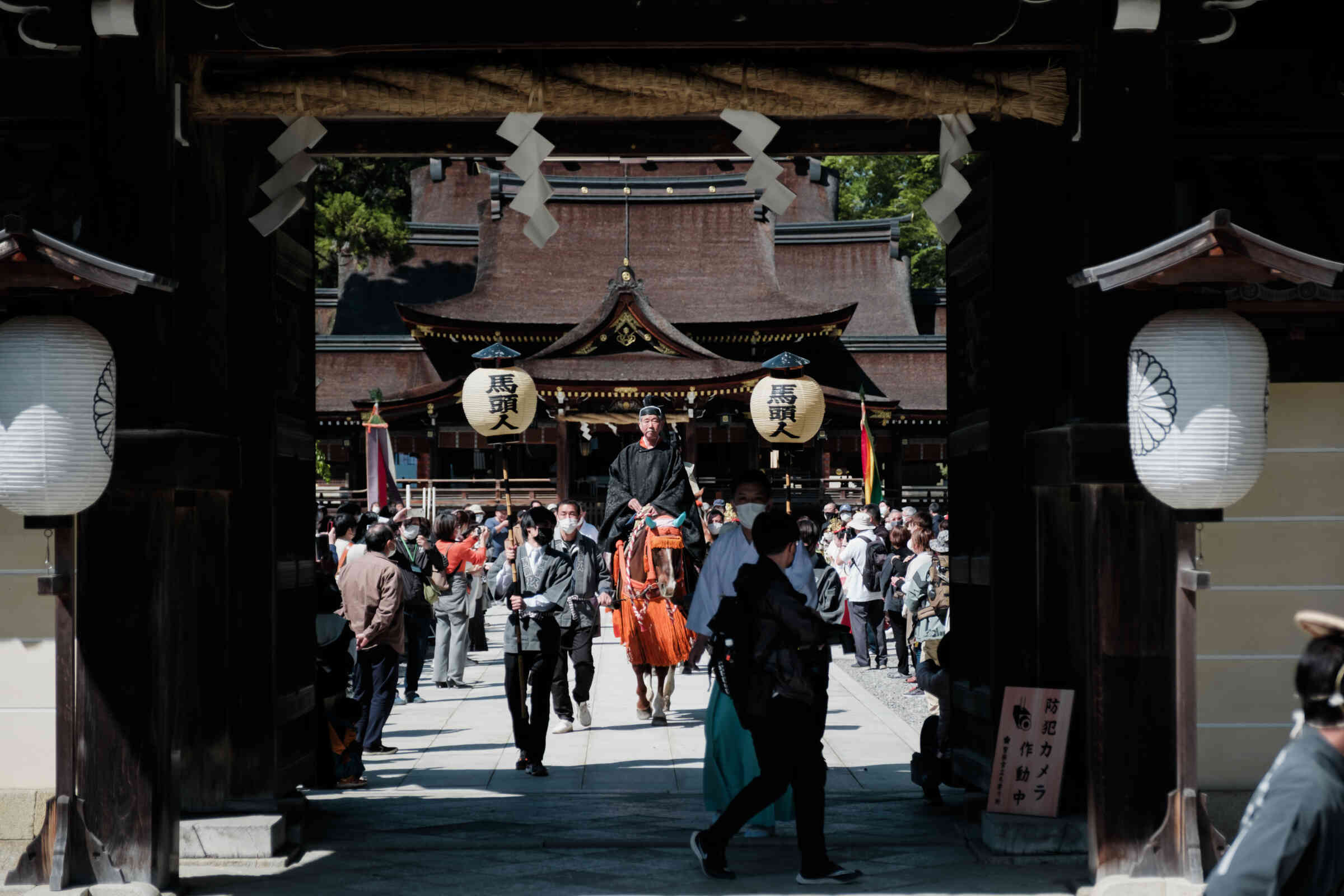 On the day of the festival, the grand festival starts at 8:30 am, and at 10:00 am, the procession is arranged and the parade departs. The procession is centered on horsemen and ambassadors, with a total of 500 people, including parishioners and venerable parishioners and 40-odd horses, as well as mikoshi and phoenix attendants.
当日は、午前8時半から大祭を斎行、午前10時には列次を整えてお渡りが出発。その列次は、馬頭人、御使殿を中心に、氏子や崇敬者の騎馬供奉四十数頭、御神輿や御鳳輦の供奉者など実に五百名におよぶ行列となる。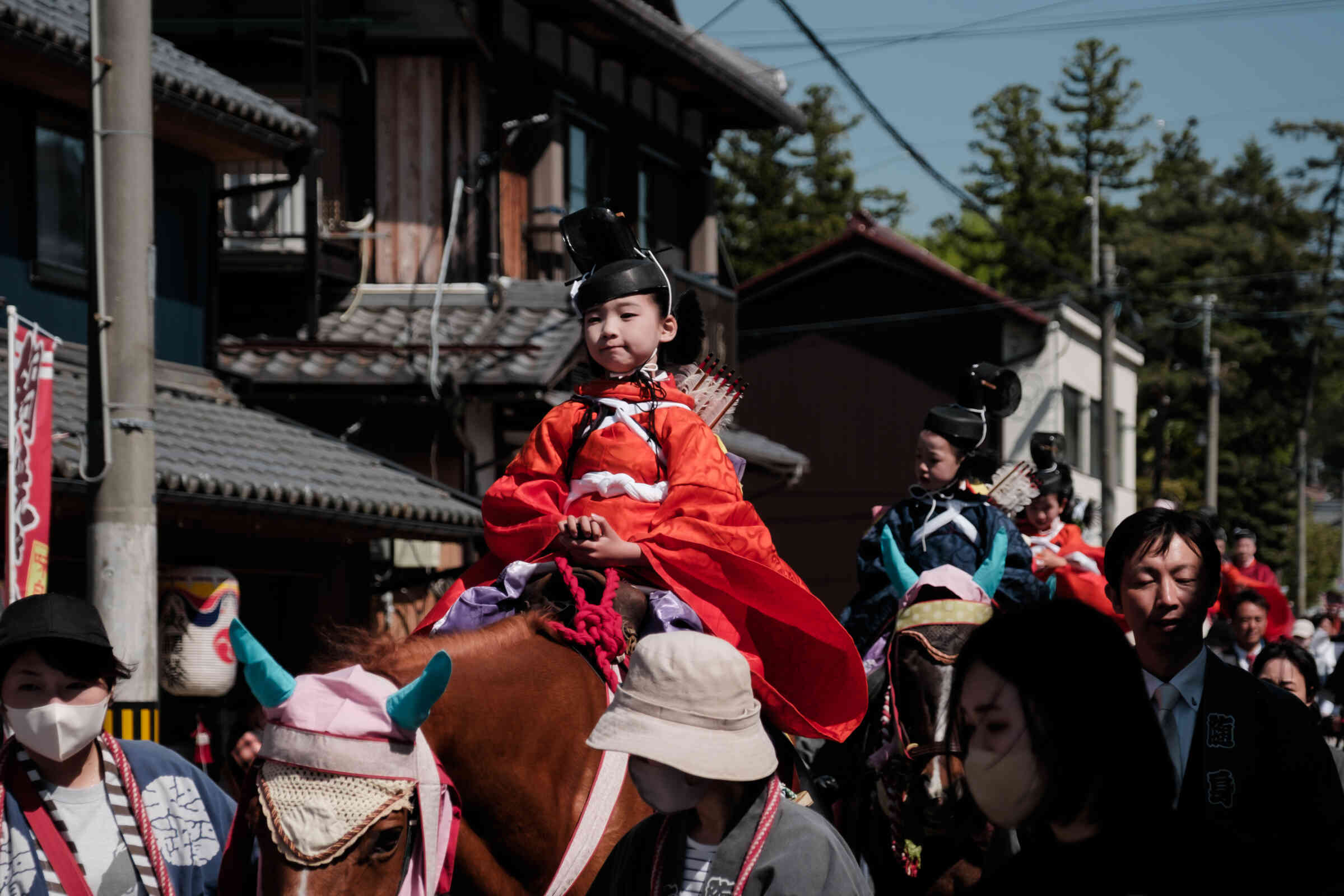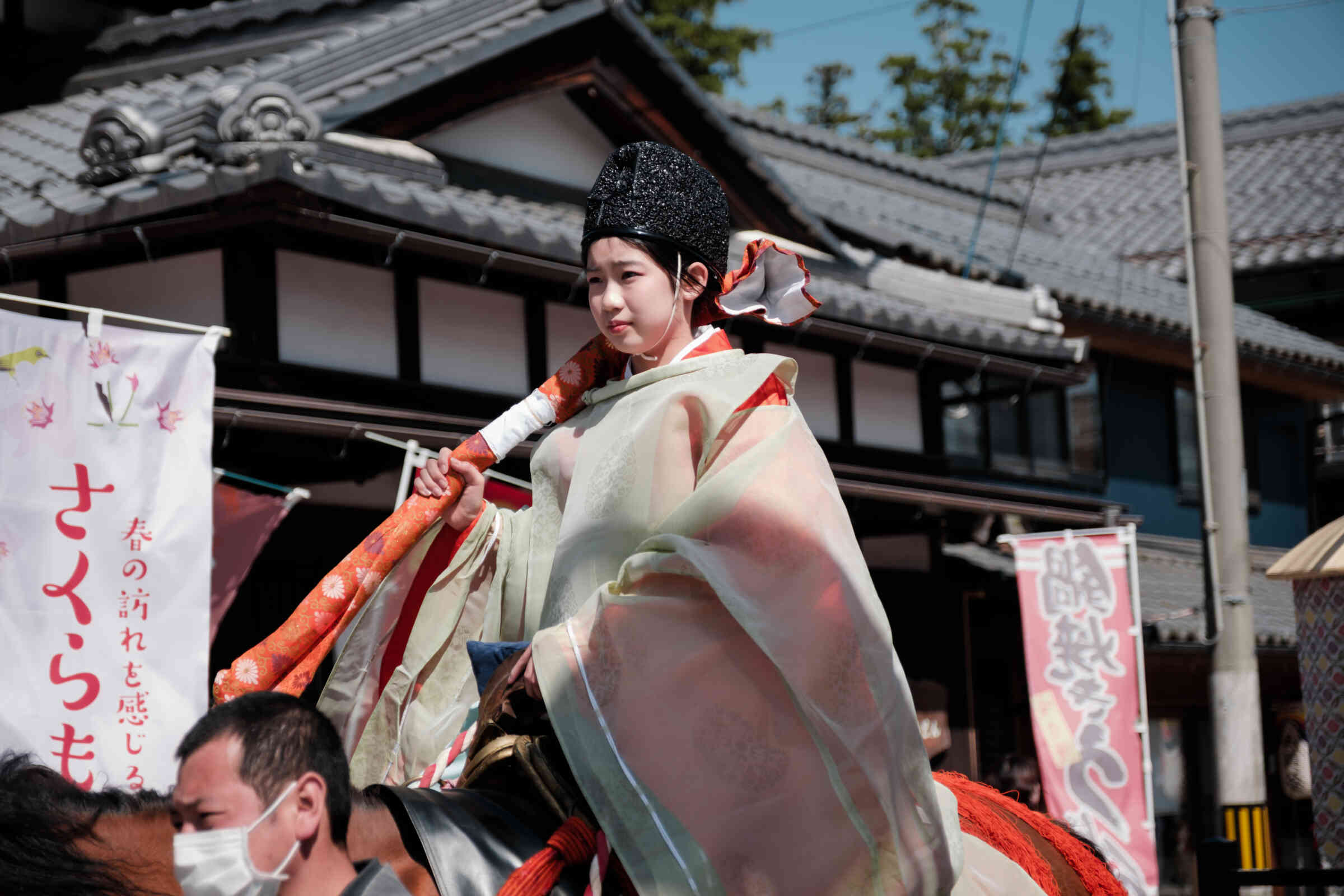 The procession begins with Kurisu's 'Tsurinomiya', but Batojin and Ambassador head separately to the lower reaches of the Inukami River, and after performing a ceremony on the riverbed called Hindai, around 2:00 p.m. , join the line in front of the head office.
行列は始め、栗栖の「調宮」に向かうが、馬頭人と御使殿は別途、犬上川の下流に向かい、賓台と呼ばれる河原において御弊合わせの儀式を行った後、午後2時頃、本社前にて行列に合流する。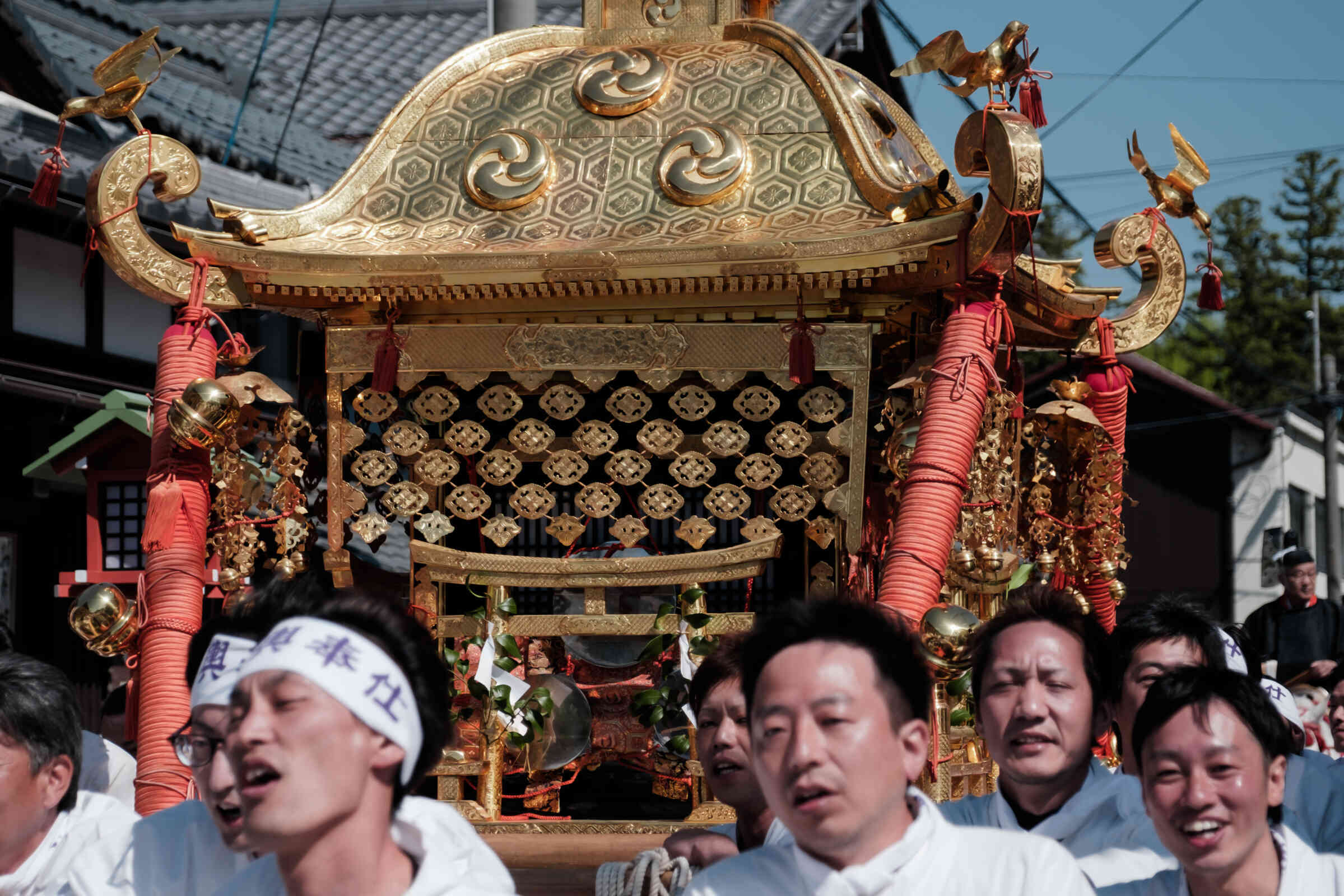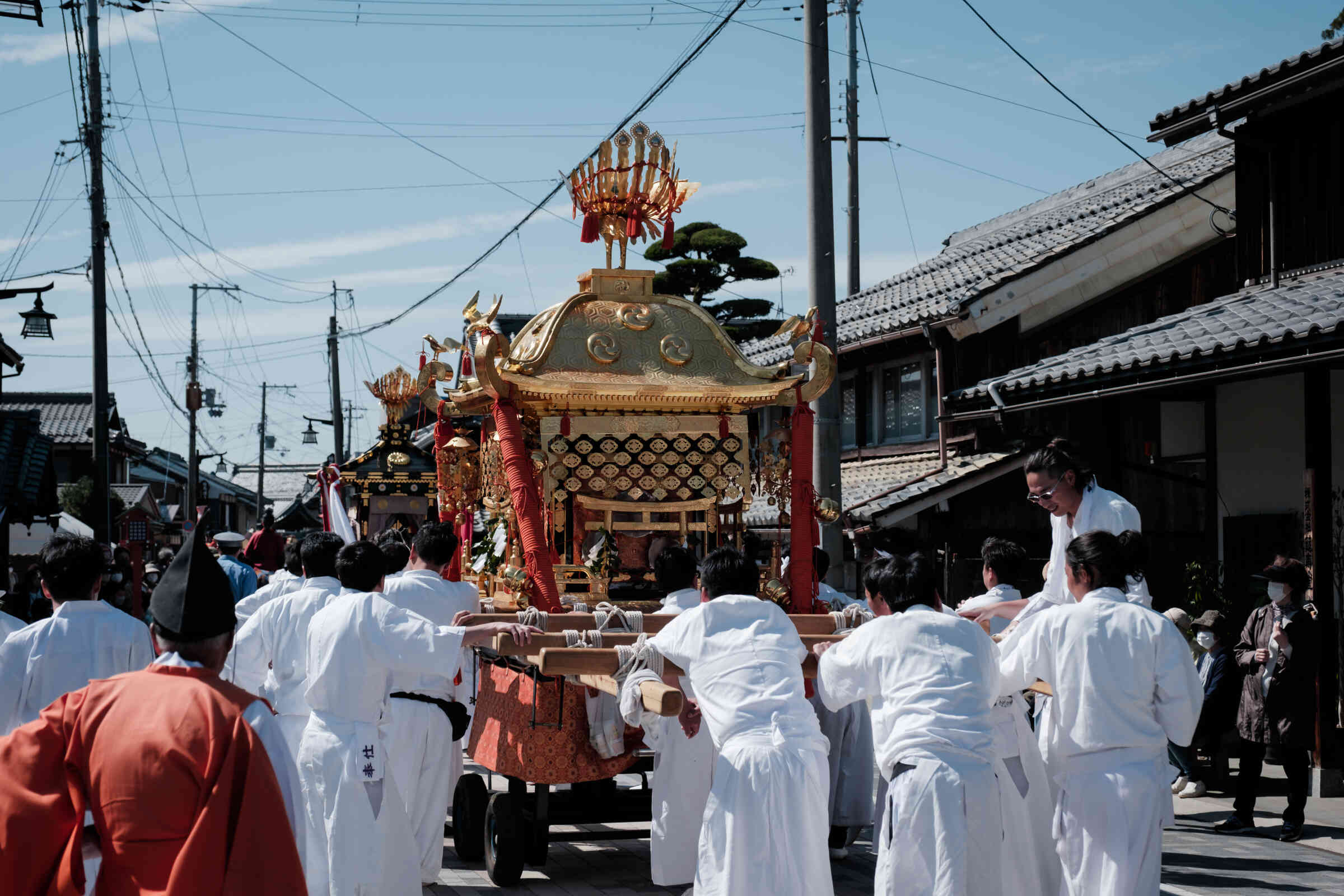 After performing a ceremony called "Tominoki Watashishiki" at Uchigobaba in Amago, all the participants depart for the head office at 3:30 in the afternoon. This is the so-called "honwatari" and is the biggest highlight of the festival.
尼子の打籠馬場において「富ノ木渡し式」という儀式を行った後、午後3時半に、揃って本社に出発する。これがいわゆる「本渡り」と呼ばれるもので、祭の最大の見どころ。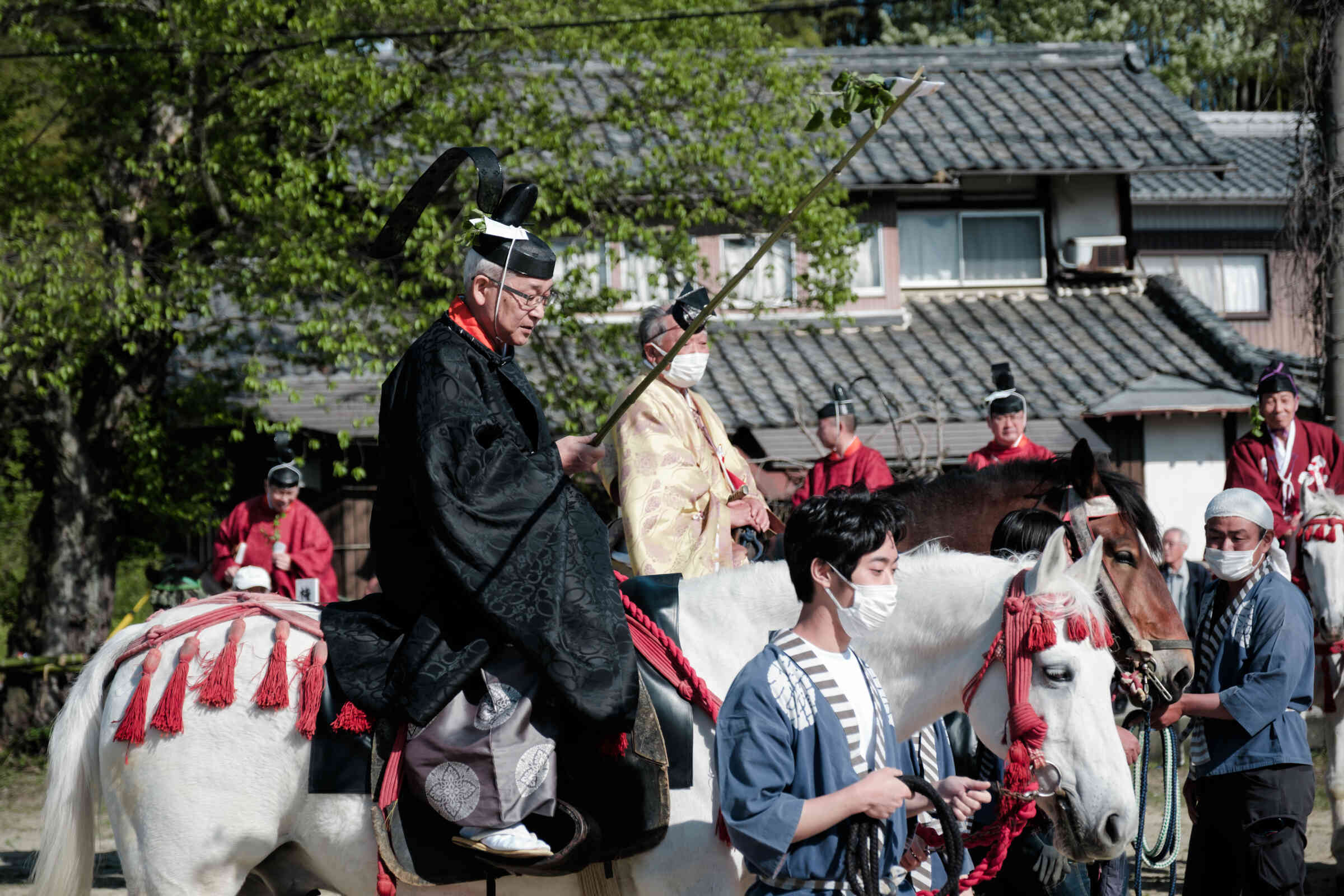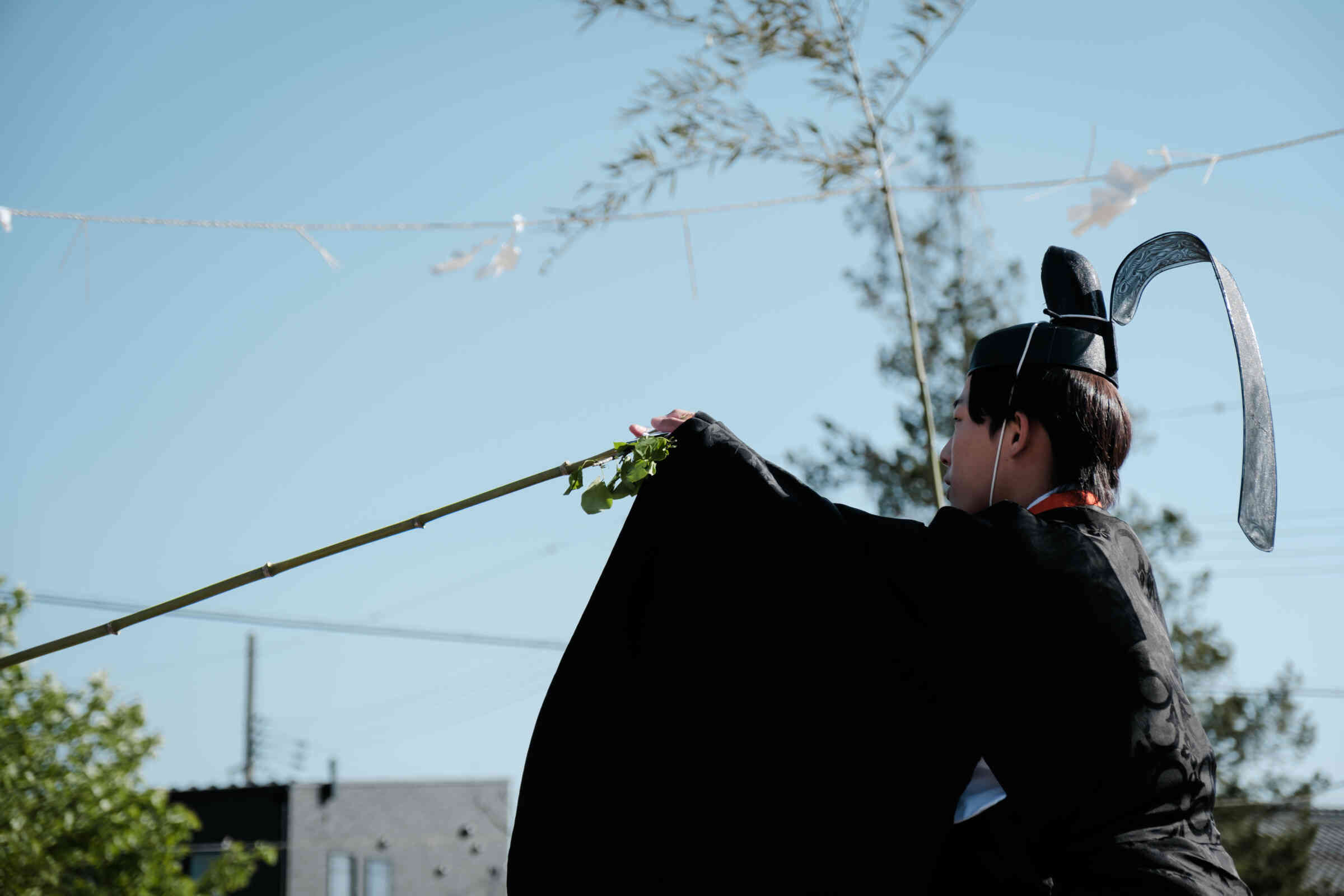 At 5:00 pm, the chief priest, priests, and all parties involved in the festival perform the "Sunset Ritual" three times around the main shrine, ending the day of the festival. The next day, at the post-banquet, they announce to the gods that the grand festival has ended successfully. The series of ceremonies is a divine ceremony, and the horse head man and the messenger each send off the gods, and all the ceremonies end.
午後5時には、宮司以下神職、祭の全関係者が本殿を三周する「夕日の神事」が行われ、一日をついやした大祭は終了。翌日は後宴祭で大祭が無事終了したことを神様に奉告する。一連の祭儀は御神上式で、馬頭人、御使殿がそれぞれ神様をお送りして一切の祭儀は終了する。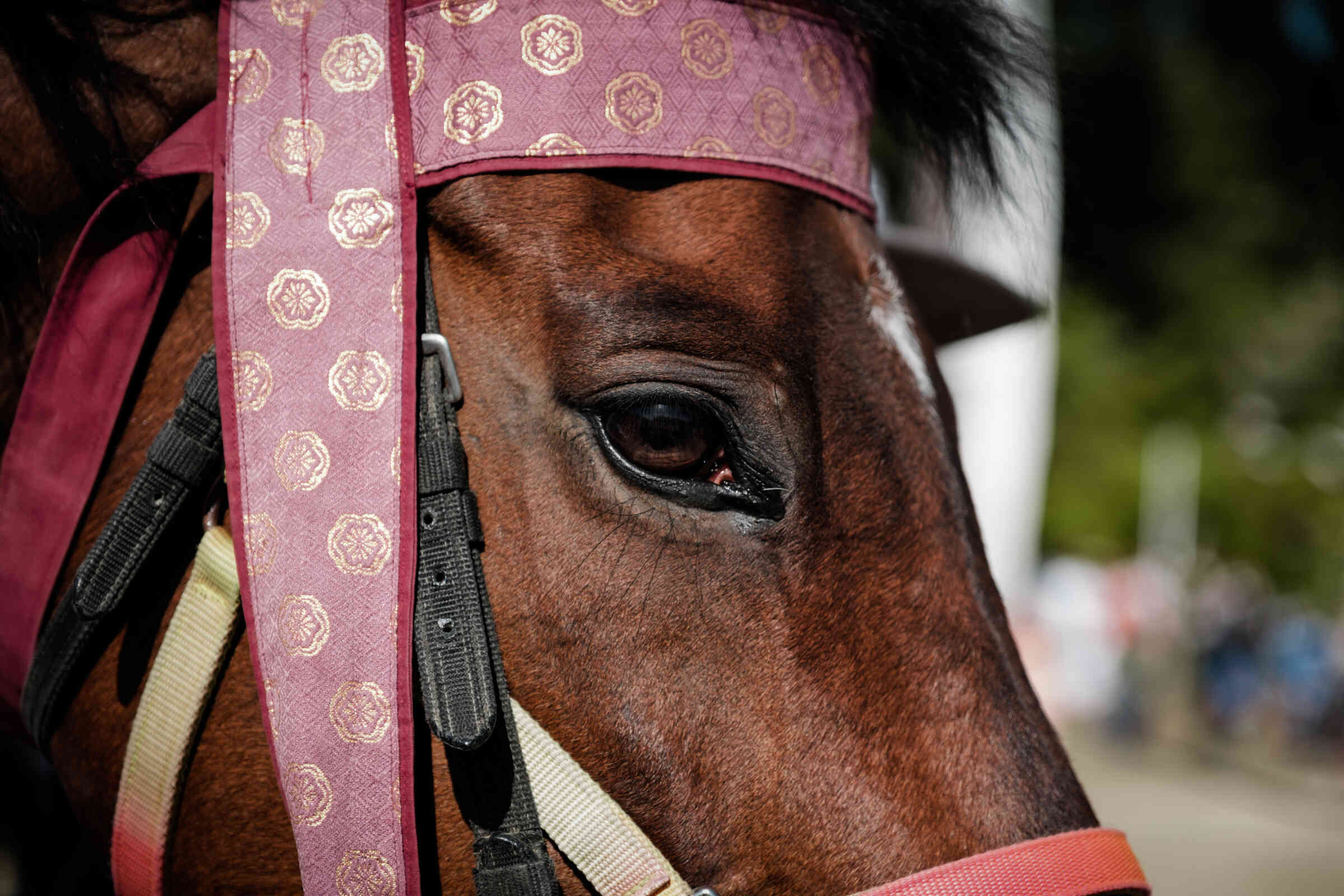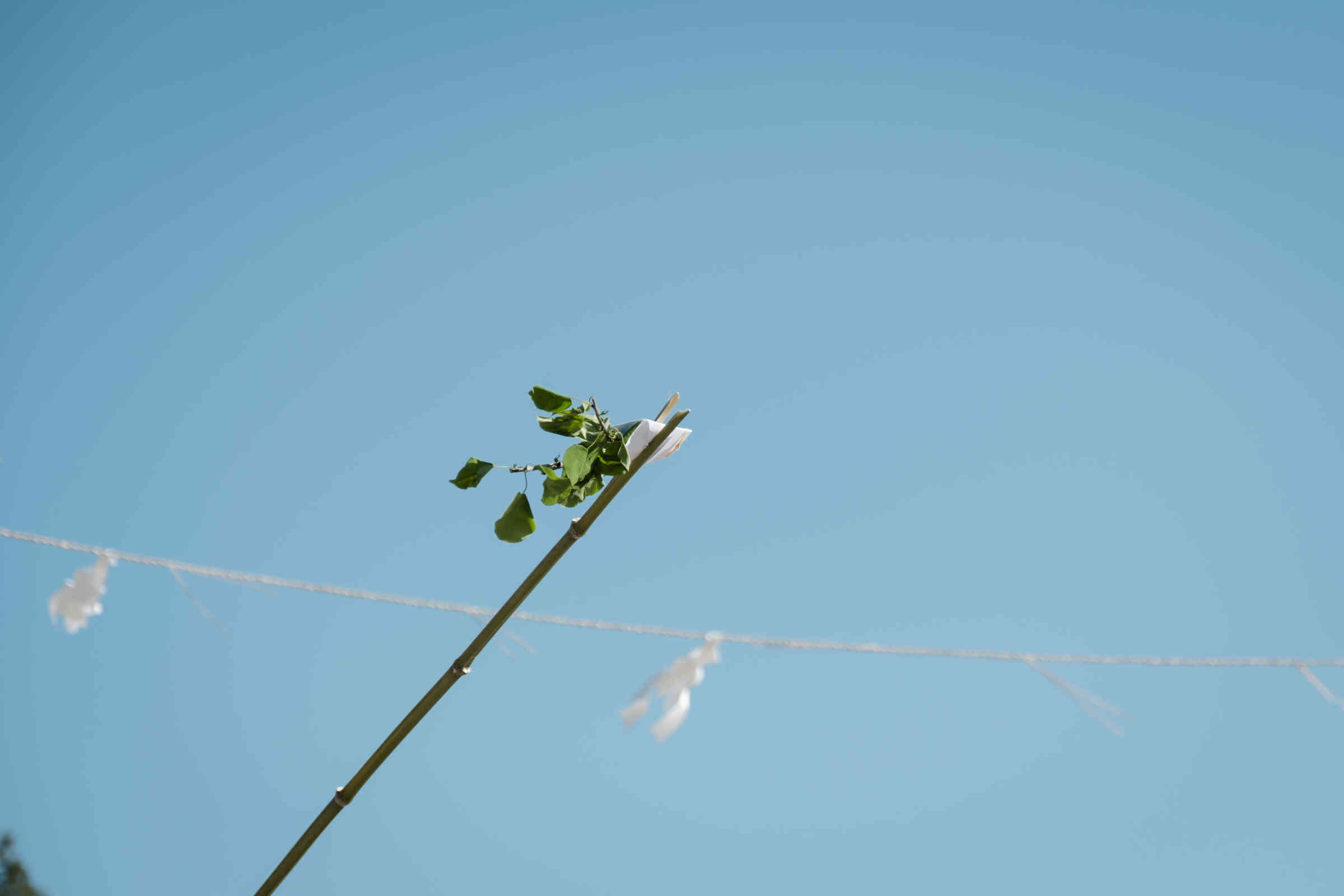 In Omi, I was able to witness an ancient Shinto ritual. It was a festival suitable for the spring festival of the lake country, which is still recreated by men and women of all ages in the area.
近江の地にて、古式ゆかしい神事を目の当たりにすることができた。それは、地域の老若男女が今も変わらず再現する、湖国の春祭りにふさわしい祭りだった。
Location: 604 Taga, Taga-cho, Inukami-gun, Shiga Prefecture
Phone number: 0749-48-1101
所在地:滋賀県犬上郡多賀町多賀604
電話番号:0749-48-1101