Dejima Lighthouse | A black-painted lighthouse that protects the safety of the lake and continues to shine a light in people's hearts.
出島の灯台 | 湖上の安全を守り、人々の心に光を灯し続ける黒塗りの灯台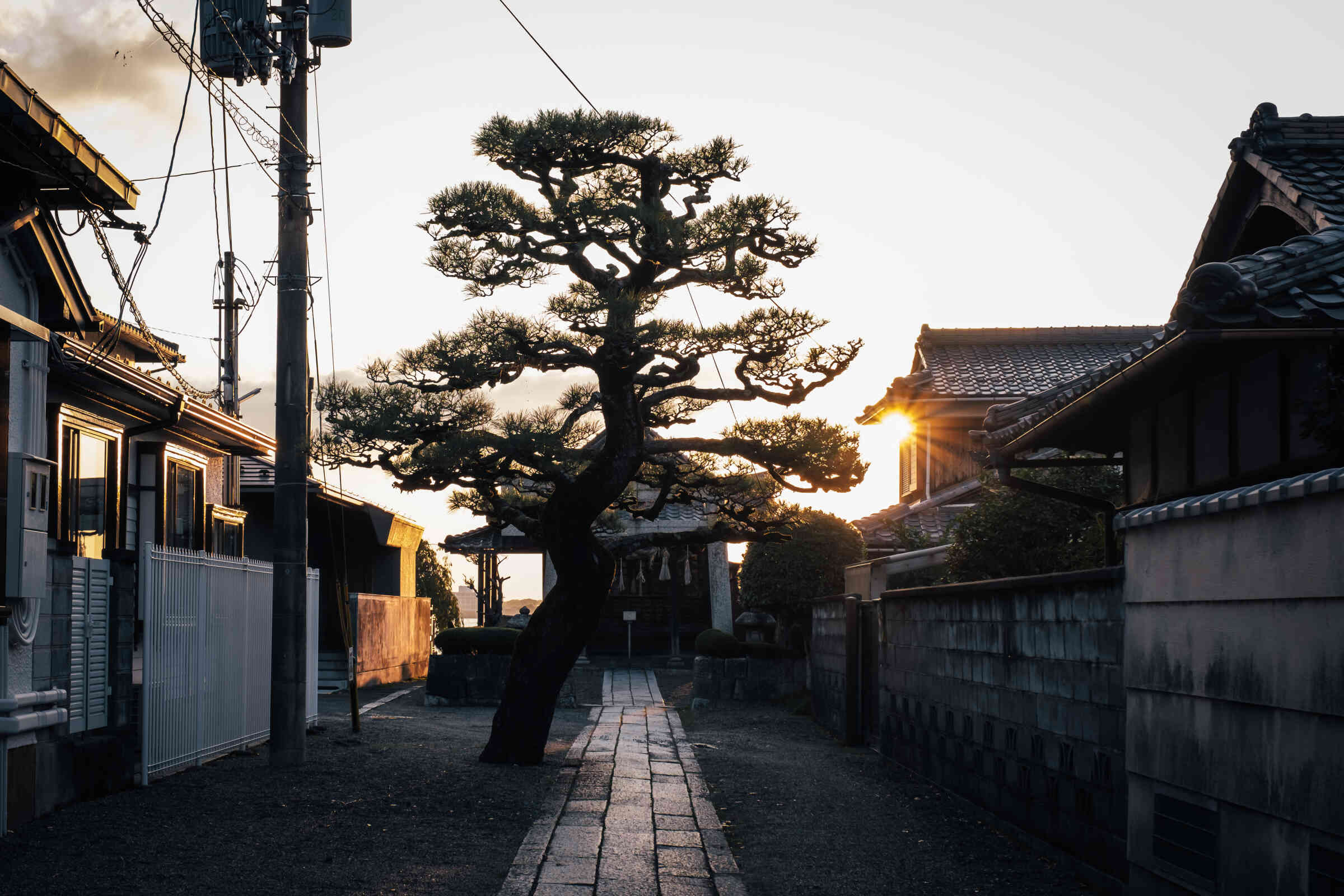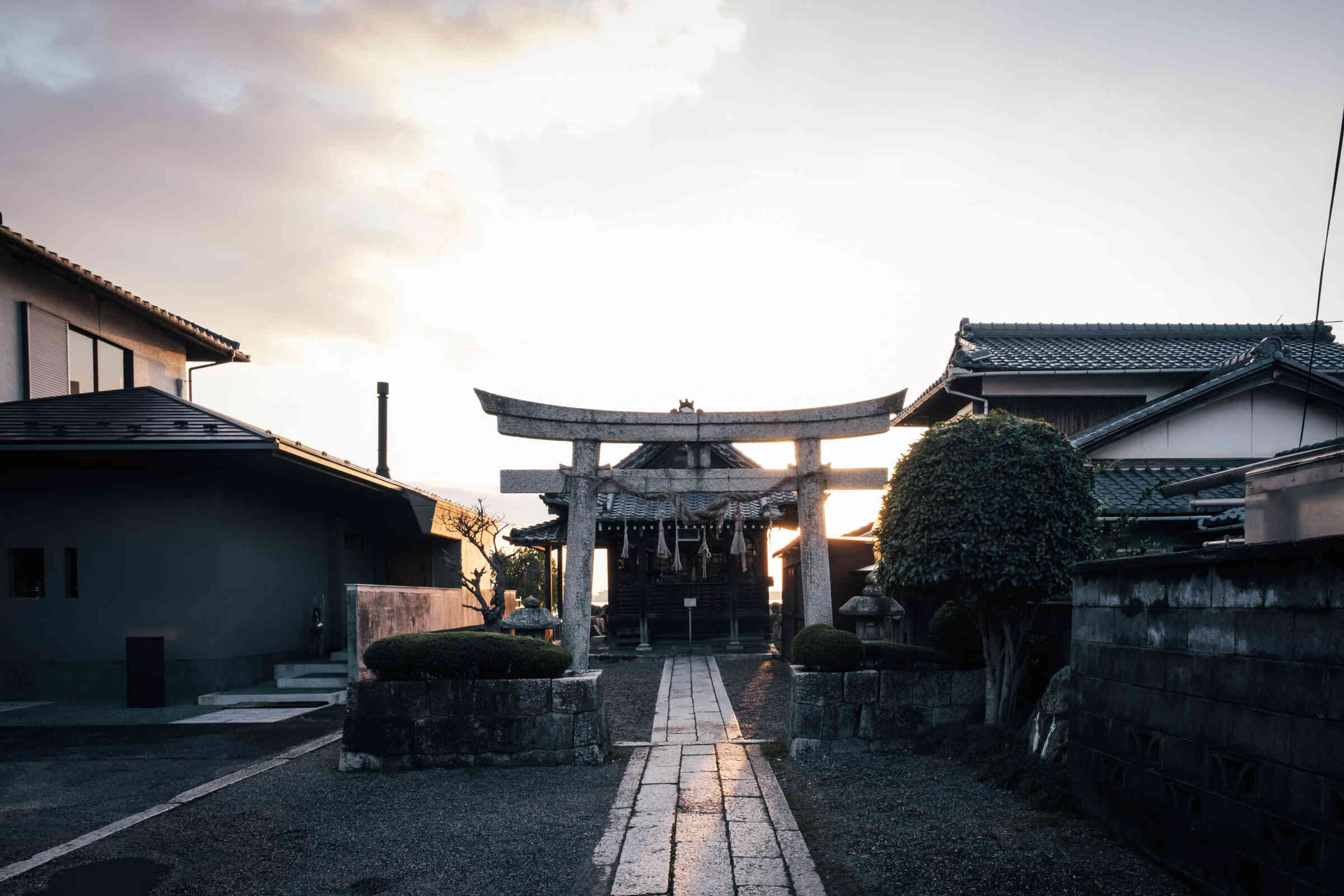 Stroll through Katata in the early morning. A place that used to be an important point for transportation on the lake, dividing the northern and southern lakes of Lake Biwa. Its history has always been with the history of the Great Lakes. Enryaku-ji Temple, which owned Katata, established a checkpoint on the lake called 'Katataura,' and Kamo granted the right of passage on the lake. It is said that the town prospered against the background of such strong lake rights.
早朝の堅田を散策する。琵琶湖の北湖と南湖を分かつ、かつては湖上交通の要衝だった場所。その歴史は常に、大湖の歴史とともにあった。堅田を寺領としていた延暦寺が、「堅田浦」という湖上の関所を設けたり、賀茂が湖上通行権を与えるなど、強い湖上権を背景に町は潤ったという。
Head north along the lakeshore toward Lake Biwa Bridge. The towering Dejima Lighthouse is a black-painted wooden structure, which is rare for a lighthouse.
湖岸を琵琶湖大橋に向かって北上する。天高く聳える「出島の灯台」は、灯台としては珍しい黒塗りの木造建築。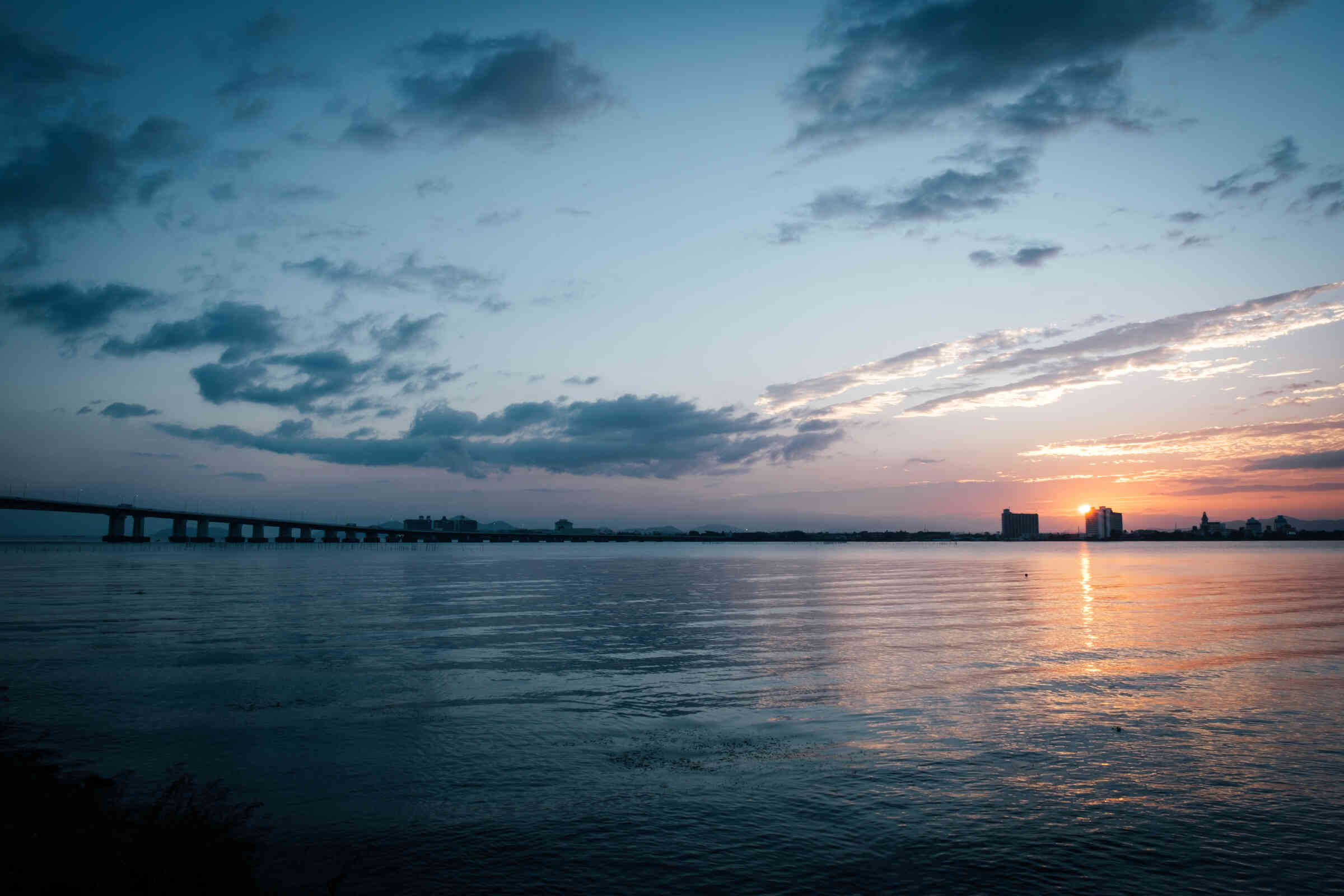 The Katata area is the narrowest area in the east-west direction of Lake Biwa, which stretches long and narrow from north to south. It is a place that should be called a key point of water transportation in Lake Biwa.
この堅田地区は、南北に細長くのびる琵琶湖のなかで東西の幅がもっとも狭いところで、中世以来、「堅田湖族」と呼ばれる人たちの活動拠点だった。琵琶湖における水上交通の要衝というべき場所なのだ。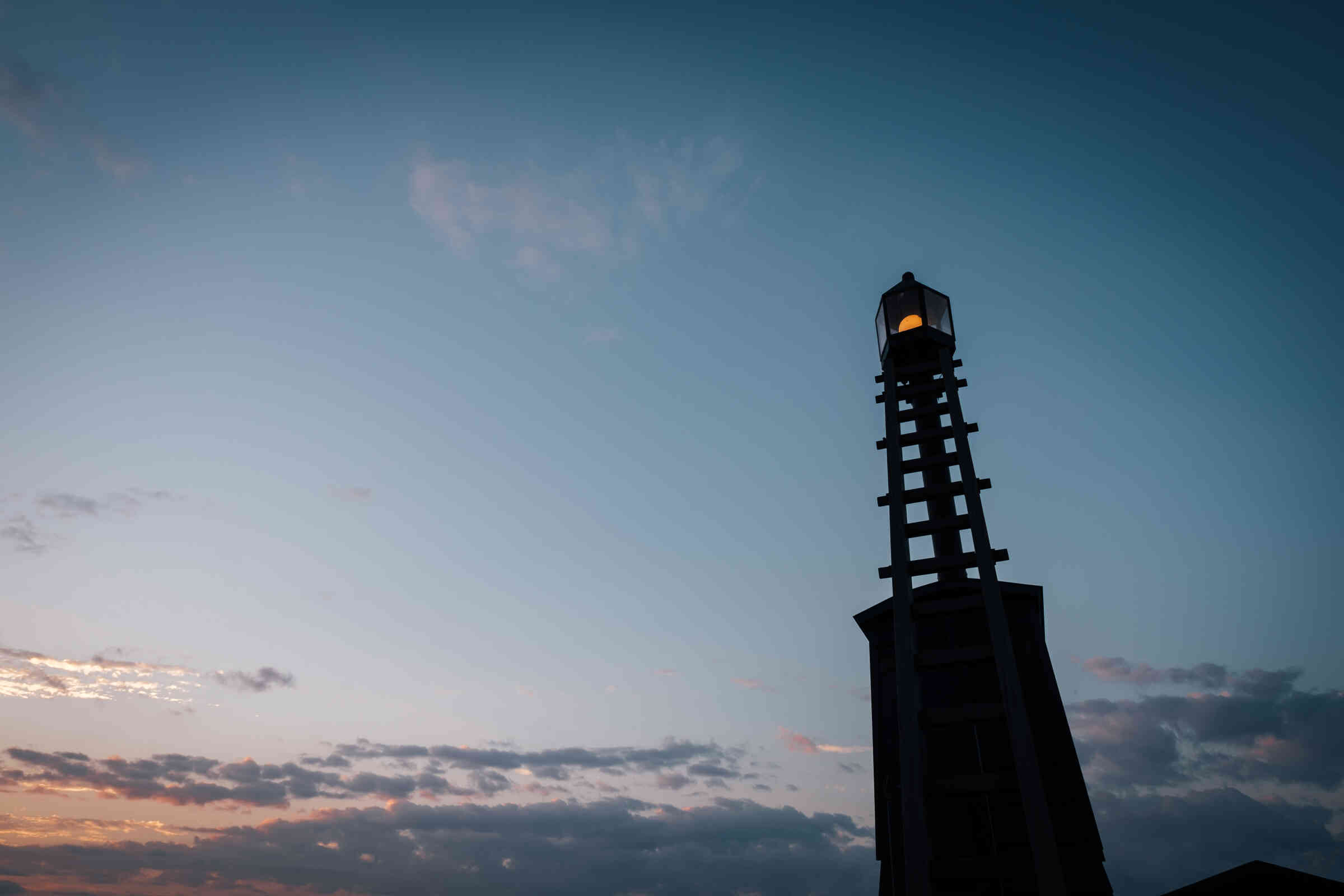 It was in 1875 (Meiji 8) that the Dejima Lighthouse was built in Katata. It was established for the purpose of safety of water traffic, triggered by the tragic accident that 47 people lost their lives due to the capsizing accident of the Manga Maru. Since then, it has served as the only lighthouse on Lake Biwa, and although it ended its role as a lighthouse in 1951 (Showa 26), it was reopened due to its scarcity value.
そんな堅田の地に出島の灯台が建てられたのは、1875年(明治8年)のこと。満芽丸の転覆事故により、47名の人命が失われた悲しい事故をきっかけに水上交通の安全を目的として設置された。以来、琵琶湖唯一の灯台としての役割を担い、1951年(昭和26年)灯台としての役割を終えるものの、その希少価値を惜しまれて再開したのだとか。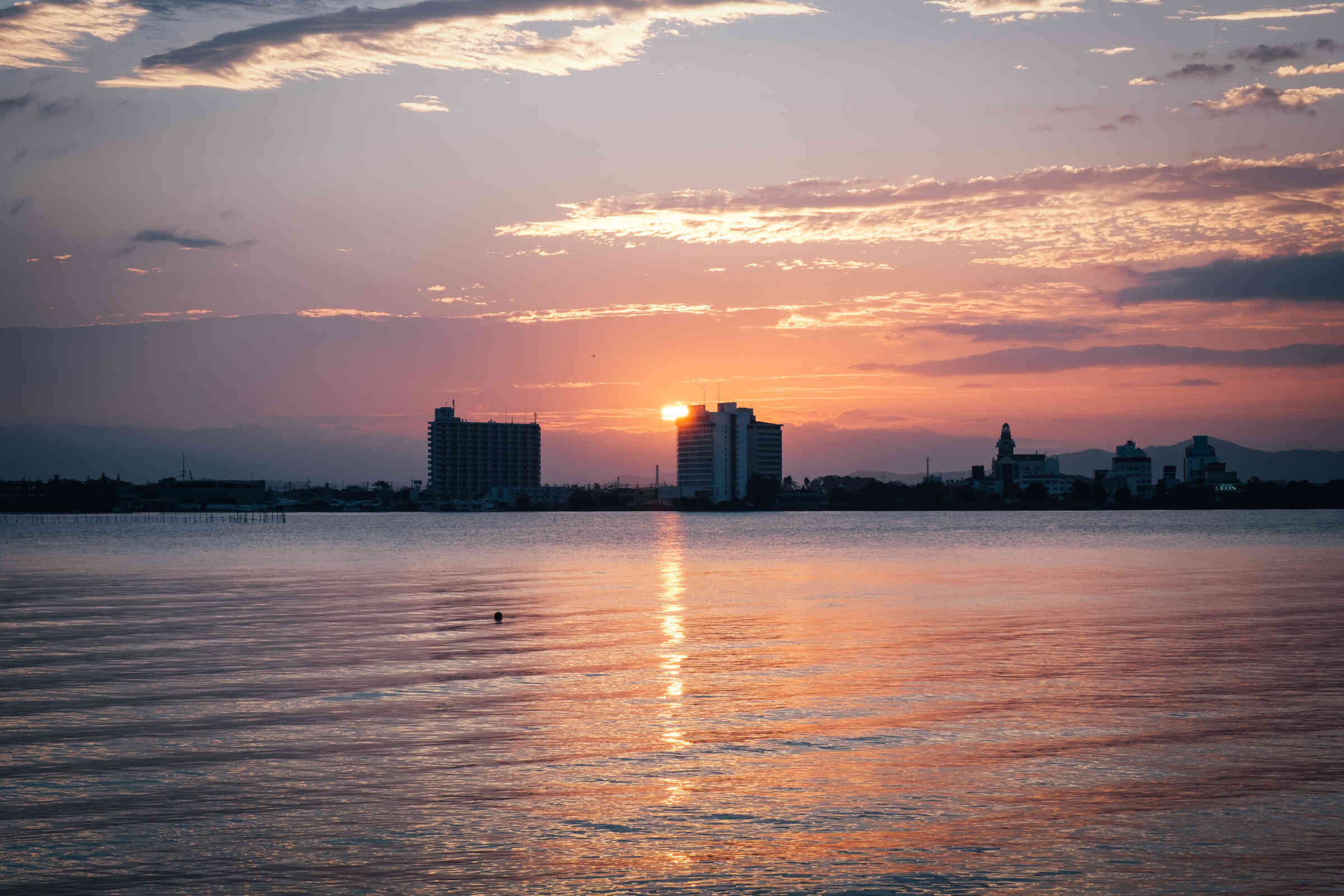 The land of Katata has prospered since ancient times as an important point for lake transportation. The lighthouse still shines in people's hearts.
古来より湖上交通の要衝として栄えた堅田の地。その灯台は今も人々の心に光を灯し続けている。
Location: 1-22 Imkatata, Otsu City, Shiga Prefecture
Phone: 077-573-1000
所在地:滋賀県大津市今堅田1丁目22
電話:077-573-1000